UN prepared new conditions for Kremlin to resume the 'grain deal'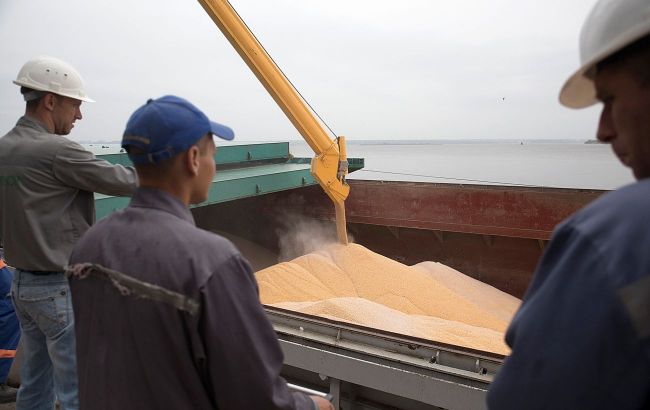 The United Nations has formulated new terms for the Kremlin to reinstate the 'grain deal' (photo: Getty Images)
The United Nations has prepared a new package of proposals for the Russian dictator Vladimir Putin regarding the grain corridor. These conditions are intended to serve as the basis for the resumption of the "grain deal," according to Anadolu Ajansı.
The most crucial elements of the package include the incorporation of the European subsidiary of the Russian Agricultural Bank (Rosselkhozbank) into the SWIFT system and the release of frozen assets of Russian companies engaged in fertilizer production in Europe.
According to the article, other proposed alternatives to the agreement raise security and cost concerns.
"Russia, which claims to be concerned about grain heading to developed countries, suggests sending 1 million tons of grain to Türkiye, which will be dispatched to the least developed countries after processing in Türkiye with financial support from Qatar," the article states.
However, compared to the operations of the Black Sea Grain Corporation, which enables the shipment of approximately 33 million tons of grain worldwide in a single year, the 1 million tons of grain proposed by Russia falls significantly short of the requirements.
The lack of an adequate supply of grain for those in need could lead to rapid price increases in markets and trigger a global crisis.
Russia's withdrawal from the "grain deal"
In July of this year, the Russian Federation announced its withdrawal from the grain agreement, citing alleged "non-compliance with its terms." Specifically, the country began shelling Ukrainian ports and grain infrastructure in the south of Ukraine.
Türkiye, on its part, is attempting to persuade Moscow to return to the agreement, which was brokered by Ankara and the United Nations.
It is expected that Erdogan will visit Moscow in the near future to convince Putin to reconsider the "grain deal."