UN peacekeepers attacked in Cyprus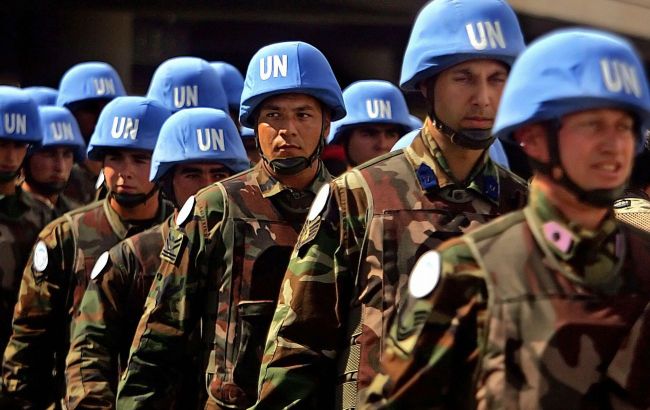 UN peacekeepers were attacked in Cyprus (Photo: Getty Images)
Turkish Cypriots attacked a group of UN peacekeepers due to a dispute over road construction in the buffer zone between the Greek and unrecognized Turkish parts of Cyprus, according to AP.
The incident occurred today, August 18, during road construction from the village of Arsoz in the north of Cyprus to the village of Pyla with a mixed Turkish-Greek population, located in the so-called Green Line buffer zone under the control of UN forces.
For Turkish Cypriots, the road would provide access to Pyla bypassing the checkpoint at the British military base in Cyprus. However, Greek Cypriots perceive the construction as a move with military intent driven by Türkiye.
During the confrontation, dozens of Turkish Cypriots attacked several Slovak and British UN soldiers. Some of them received blows to the face; three had to seek medical assistance due to minor injuries.
Ali Siddik, the spokesperson for the UN peacekeeping forces in Cyprus, stated that they would continue to block road construction using non-violent methods because it disrupts the status quo in the buffer zone.
The attack was also condemned by the EU's top diplomat, Josep Borrell, as well as by the representations of France, Britain, and the US in Nicosia. The Cypriot government condemned the "organized violence" by Turkish Cypriots and added that it is in contact with the UN, the EU, and other governments to prevent "Turkish designs."
In response, the authorities of the Turkish Republic of Northern Cyprus blamed the UN peacekeepers for the incident, calling their actions "unacceptable" and labeling their accusations as "unfounded allegations."
Conflicts between Türkiye and Greece
Earlier, during his speech in the city of Samsun, Erdogan revealed that Türkiye was producing its own ballistic missiles. "Of course, this production scares the Greeks. When you say 'Tayfun,' the Greek gets scared and say, 'It will hit Athens.' Well, of course it will. If you don't stay calm, if you try to buy something from here and there, from America to the islands," he stated.
Later, Türkiye accused Greece of allegedly attempting to obstruct NATO training exercises.
In December 2022, it was revealed that Greece and Türkiye had engaged in secret negotiations amid heightened tensions.
Attacks on UN Peacekeepers
At the beginning of the year, rebels in the eastern Democratic Republic of Congo fired upon a UN peacekeeping mission helicopter in the country. As a result, one of the helicopter's passengers was killed.
Prior to this incident, a similar attack was observed in 2020 when militants fired on a UN peacekeeping base in central Mali. The attack resulted in injuries to 20 peacekeeping personnel, with several of them sustaining severe injuries.