Ukrainian kamikaze 1,000 km range drones put into mass production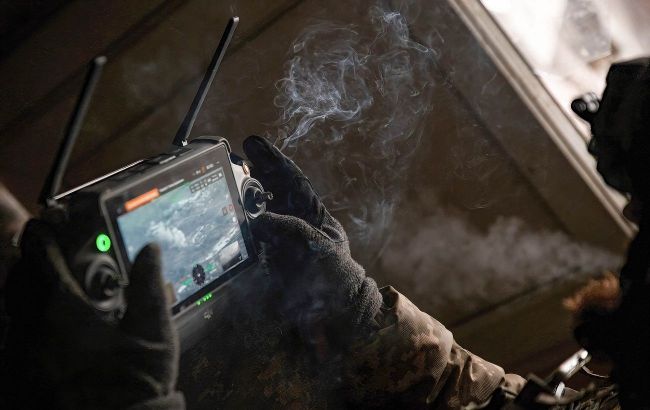 Illustrative photo: Ukroboronprom has launched mass production of domestic kamikaze drones (Getty Images)
Ukroboronprom, a state-owned concern, has launched mass production of new long-range strike drones. The technical and functional characteristics of domestic drones are higher than those of Iranian analogs such as Shahed, Herman Smetanin, Director General of the concern, says in an interview with Ekonomichna Pravda.
The head of the company confirmed that such a UAV, capable of flying about 1,000 kilometers, is already being mass-produced, in particular, in cooperation with foreign partners.
"I'm not going to tell you where due to security reasons. The main thing is that they fly and explode, and the Defense Forces order them," said the Director General of Ukroboronprom.
Smetanin also said that the Ukrainian side has an analog of the Shahed barrage munition, as well as more powerful models with a longer combat range.
"There are many state and private manufacturers in Ukraine. We have an analog of the Shahed, and we also have more powerful models, because the Shahed does not fly that far. We are now focusing on the production of more complex and expensive projects with high performance," he explained.
What is known about the new long-range drone
Earlier, Ukroboronprom announced that the Armed Forces of Ukraine will be armed with a munition that can hit targets at a distance of up to 1000 km and weighs about 75 kilograms. There were reports of tests of such a UAV.
In December last year, Oleh Boldyrev, project manager at Ukroboronprom, said that Ukraine had developed a drone similar to the Iranian Shahed, but with an important improvement, and that our drone would be able to attack targets several times.
Ukroboronprom noted that the developers use some foreign-made parts, but the development, software, and communications equipment are Ukrainian. The company also described the technical characteristics of the latest product.