Ukrainian troops destroy 12 units of eqpt and capture a prisoner on Tavria front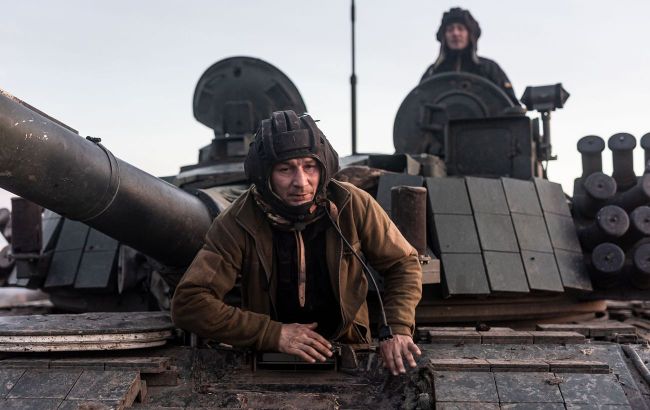 Ukrainian troops destroy 12 units of eqpt and capture a prisoner on Tavria front (Getty Images)
The enemy conducted 8 air strikes, engaged in 42 combat clashes, and carried out 826 artillery shelling over the past day.
Avdiivka direction
"In the area of responsibility of the OSUV Tavria on the Avdiivka direction, the enemy, with the support of aviation, continues to make attempts to encircle Avdiivka," the statement reads.
The Ukrainian forces repelled more than 20 enemy attacks in the areas of Stepove, Severne, Avdiivka, and Pervomaiske in the Donetsk region.
Maryinka direction
The Russians unsuccessfully stormed in the areas of Maryinka and Novomykhailivka in the Donetsk region. 20 enemy attacks were repelled.
Shakhtarsk direction
Terrorists unsuccessfully attacked in the area of Staromaiorske in the Donetsk region.
Zaporizhzhia direction
The enemy did not conduct offensive actions.
Melitopol direction
"The Ukrainian Defense Forces continue their offensive operation on the Melitopol direction, causing losses to the occupying forces in personnel and equipment, exhausting the enemy along the entire front line," the press service adds.
Over the day, missile troops and artillery units carried out 1,039 firing tasks. 413 Russians were eliminated, and one of the occupiers was captured.
The enemy's losses amounted to 12 units of military equipment, including:
1 tank;
4 armored personnel carriers (APCs);
2 artillery systems;
2 vehicles;
3 ammunition depots.
Russian losses in the war
According to the latest data from the General Staff of the Armed Forces, over the past day, the military eliminated 990 Russian terrorists. Since the beginning of the war, Russia has already lost about 305,090 personnel.