Ukrainian Railways to launch online ticket sales to Vienna by end of year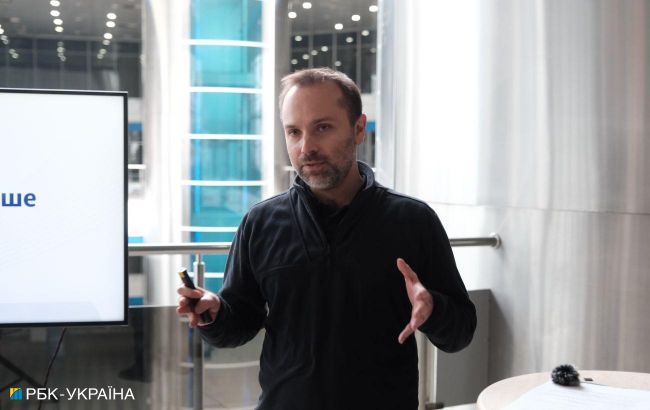 Oleksandr Pertsovskyi, member of the Ukrainian Railways Board, Head of Passenger Operations (Vitalii Nosach, RBC-Ukraine)
Ukrzaliznytsia (Ukrainian Railways) plans to launch online ticket sales for a direct train to Vienna by the end of 2023. Additionally, a new train route from Chop to Vienna will be introduced, according to a member of Ukrzaliznytsia's board and head of passenger operations, Oleksandr Pertsovskyi.
"Chop is becoming a powerful hub. Chop-Vienna is a train that will be connected in our network with both Kyiv and Lviv," Petrovskyi said.
He revealed that as of today, the entire offering to Vienna and Budapest consists of just two cars with 60 seats.
"This is the third or fourth most popular direction overall. We are providing at least 100-150 seats as of now, with the possibility of expansion," added the Ukrzaliznytsia board member.
According to him, the new train will feature standard rolling stock that previously operated from Austria to Romania.
"We fought for it. We will put it on the Chop route. It will connect both with Lviv and Kyiv," Pertsovskyi added.
In addition, Ukrzaliznytsia announced the launch of online ticket sales for the train to Vienna.
"I also want to announce something long-awaited. Vienna remains our last bastion of non-digitization. But, by the end of the year, we hope to have online sales for all tickets, both for these routes and direct train tickets," said Petrovskyi.
Recall that in early October, Ukrzaliznytsia began selling tickets for a new train from Rava-Ruska in the Lviv region to Warsaw. This route aims to ease congestion at border checkpoints.