Ukrainian Railways changed the route of "mountain shuttles" from Lviv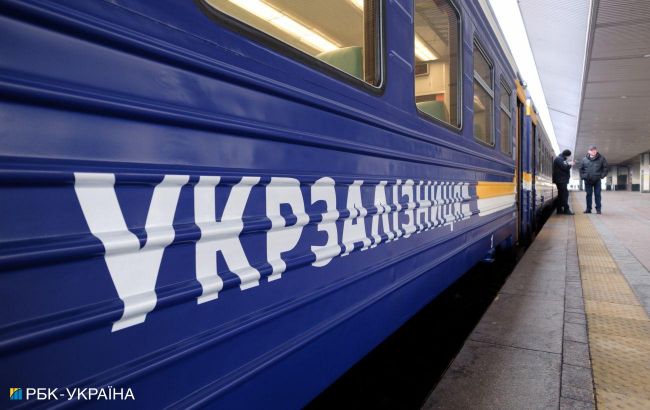 Ukrzaliznytsia has changed the route of mountain shuttles (Photo: RBC-Ukraine, Vitalii Nosach)
Due to Ukrainian railway repairs, the operation of "mountain shuttles" from Lviv to Yaremche, Tatariv-Bukovel, Vorokhta, and Rahiv has been altered, according to Ukrainian Railways' Telegram channel information.

As a result, train No. 810/809 Lviv - Rahiv will depart from Lviv daily at 7:50 and arrive in Rahiv at 13:40 until August 6. The return train will depart daily (also until August 6) at 14:34 and arrive in Lviv at 20:35, as stated by the press service.
During the repair work from August 7 to 11, the train will not be in operation, but from the 12th, it will resume its regular schedule.
The Ukrainian Railways ("Ukrzaliznytsia") report that train No. 816/815 Lviv - Rahiv will depart from Lviv at 15:22 and arrive in Rahiv at 22:16 from August 1 to 5. The return journey will leave at 03:48 and arrive in Lviv as usual.
"Due to the repair work, the train will not operate from Lviv on August 6 and from Rahiv on August 7. Starting from August 12 (Lviv to Rahiv) and August 13 (in both directions), the train will resume its operation according to this schedule," adds the Ukrainian Railways.
Meanwhile, the "Prykarpatsky Express" train No. 807/808 Lviv - Kolomyia will temporarily extend its route to Chernivtsi from July 29. Departure from Lviv will be at 18:12, Ivano-Frankivsk at 21:33-21:36, Kolomyia at 22:23-22:33, and arrival in Chernivtsi at 23:35.
The return route from Chernivtsi will depart on July 30 at 05:10, Kolomyia at 06:14-06:24 (1-6 August: 06:14-06:34), Ivano-Frankivsk at 07:34-07:39, and Lviv at 10:45.
"Attention! On August 7, the train will depart from Chernivtsi at 04:57 (Kolomyia 06:14-06:34, and then follow the regular schedule), and on August 8, it will not operate in both directions due to repair work," says the press service.