Ukrainian polar explorers show astonishing sunrise in Antarctica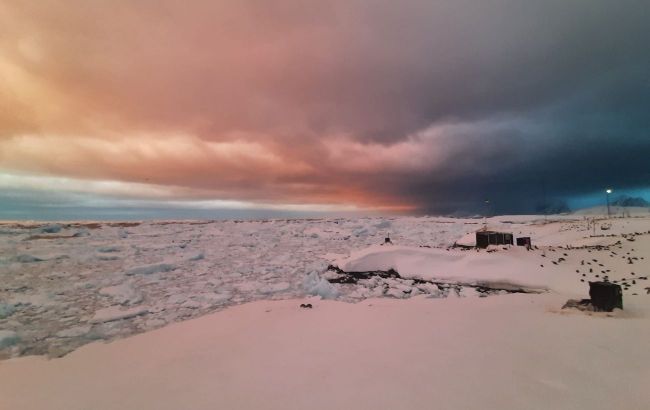 Ukrainian polar explorers showed a fabulous sunrise in Antarctica (photo: facebook.com/AntarcticCenter)
People typically envision Antarctica as a blue-and-white icy continent, but its colors are much more diverse. As it turns out, it can be yellow, pink, and even black, according to the National Antarctic Scientific Center.
Stunning views
Antarctica, it appears, is not just black and white but a vibrant palette of colors, and these hues are truly breathtaking.
Ukrainian polar explorers have said that the most unusual colors can be seen in the sky during sunrises and sunsets.
"When the sun is low on the horizon, it paints incredible colors in the sky, which are further reflected in the ocean and snow," the explorers say.
Such a fascinating black-and-pink dawn was captured by the mechanic of the 28th Ukrainian Arctic Expedition, Olexandr Mylashevskyi.
Moreover, upon closer examination of the footage, one can spot penguins in the snow, as well as the Ukrainian flag flying on a flagpole near a small building.
Colorful dawn in Antarctica (photo: facebook.com/AntarcticCenter)