Ukrainian Parliament withdraws mandate from MP Kholodov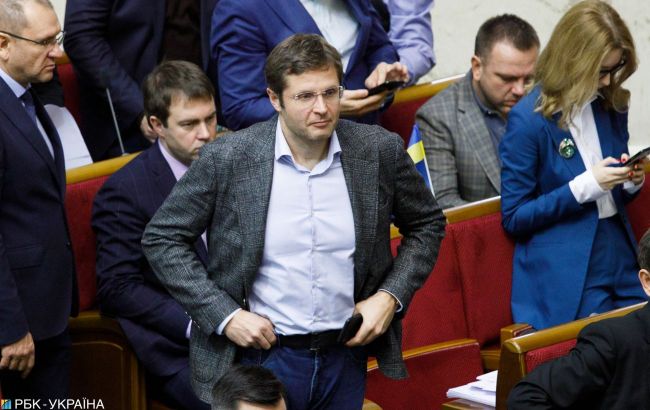 People's Deputy Andrii Kholodov (Photo: RBC-Ukraine, Vitalii Nosach)
The Verkhovna Rada (Ukrainian parliament) has prematurely terminated the mandate of People's Deputy Andrii Kholodov from the "Servant of the People" party. His mandate was revoked, as reported by MP Yaroslav Zhelezniak on Telegram.
A total of 308 parliamentarians voted in favor of the corresponding decision.
It's worth noting that there are now 403 members of parliament in the Verkhovna Rada of Ukraine.
Scandal involving Kholodov
Journalists from the "Schemes" project previously published an investigation about Andriy Kholodov. He went abroad six months ago and is currently still there. According to the journalists' findings, Kholodov was in Cyprus with his family, where he owns a family home.
At the end of July, Kholodov decided to resign his mandate. He submitted the corresponding statement to the Rada. He was also expelled from the "Servant of the People" party.