Ukrainian military airfields well protected, Commander of Air Force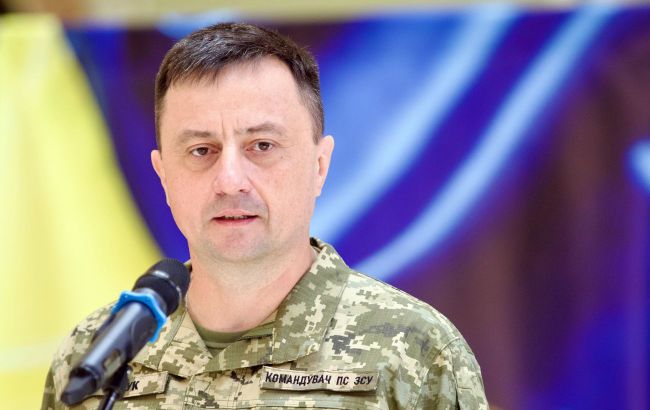 Commander of the Ukrainian Air Force, Mykola Oleshchuk (GettyImages)
Ukrainian military airfields are well protected, so it's challenging to target our aircraft," states Lieutenant General Mykola Oleshchuk, Commander of the Ukrainian Air Force, during a telethon.
He stated that currently, there are fortified structures where aircraft are stored. Additionally, the Ukrainian Air Force operates on a dispersal principle, so aircraft are not kept at a single airfield after completing a mission.
As an example, Oleshchuk mentioned recent Russian strikes on the airfield in Starokostiantyniv in the Khmelnytskyi region.
"At the moment, the airfield is combat-ready, and the aircraft that were at the airfield are preserved and continue to carry out their tasks," said the Commander of the Air Force.
Strikes on the airfield in Starokostiantyniv
On July 26, the Russians struck in the Khmelnytskyi region, targeting a military airfield.
They struck it again on August 5, causing explosive damage to the roofs, doors, and windows of several private residences, the bus station, and several commercial buildings.
These are not the first attacks on the airfield; it was also targeted by the Russians in May of this year and last year.