Ukrainian MP Dubinskyi faces searches following controversy surrounding overseas travel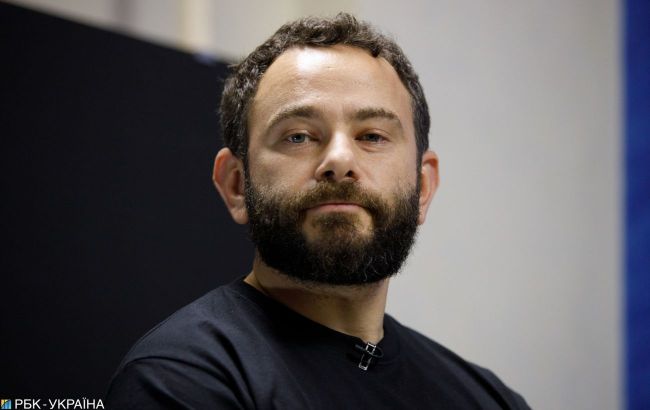 Ukrainian Member of Parliament Oleksandr Dubinskyi (Photo: Vitalii Nosach, RBC-Ukraine)
According to a press release from the Security Service of Ukraine (SBU), searches are underway at the residence of Ukrainian Member of Parliament Oleksandr Dubinskyi after a scandal erupted over his recent trip abroad. The Security Service of Ukraine (SBU) and the National Anti-Corruption Bureau (NABU) are jointly conducting the searches.
"The Security Service, in collaboration with NABU, is conducting searches at the premises of another Ukrainian Member of Parliament, as part of an investigation into the circumstances and legality of his departure abroad during the period of martial law," the release says.
Unnamed sources indicate that the Member of Parliament in question is Oleksandr Dubinskyi.
Photo: The Security Service of Ukraine (SBU) and the National Anti-Corruption Bureau (NABU) are jointly conducting the searches (t.me/SBUkr)
Evidence from the ongoing investigation has revealed that the legislator departed Ukraine under the guise of accompanying his father for medical treatment abroad. Notably, Dubinskyi's father made his international trips independently, without the actual presence of the parliamentarian.
Furthermore, law enforcement agencies are scrutinizing the authenticity of official documents signed by Dubinskyi during his time abroad, which could indicate potential forgery.
As the investigation continues, authorities have brought charges against Dubinskyi under two articles of the Ukrainian Criminal Code:
Article 366, Part 1 (Official Forgery)
Article 362, Part 3 (Unauthorized actions with information processed in automated systems, committed by an individual with access rights through prior collusion with a group of persons)
Conviction under these articles carries penalties of up to 6 years of imprisonment, with the possibility of being barred from holding certain positions or engaging in specific activities for up to 3 years.
Dubinskyi's overseas travel scandal
Recent media reports revealed that Oleksandr Dubinskyi, a Member of Parliament who is subject to sanctions by both the United States and Ukraine, had traveled abroad for leisure during a period of martial law.
Dubinskyi later confirmed that he had indeed left Ukraine. However, the controversial lawmaker explained that he had to travel in order to "accompany his ailing father for medical treatment."
Nevertheless, social media posts surfaced featuring photographs that appeared to depict Dubinskyi in the company of a woman, strongly resembling the parliamentarian himself. The images were shared by Anton Shvets, co-founder of the "Democratic Axe" party. Shvets asserted that the photos showed Dubinskyi and his alleged girlfriend vacationing in Barcelona, Spain.