Ukrainian military boats shoot down Russian aircraft in the Black Sea near Zmiinyi Island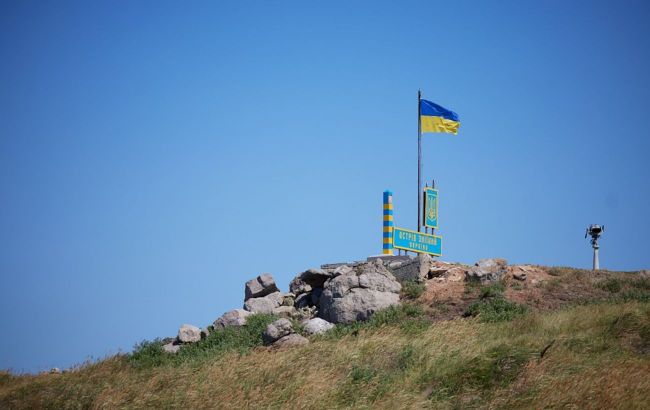 In the Black Sea, the Ukrainian Defense Forces shot down Russian plane (Photo: president gov ua)
Ukrainian Security and Defense Forces have struck Russian aircraft in the waters of the Black Sea near Zmiinyi Island, according to Ukrainian intelligence.
As reported by the intelligence agency, the confrontation with the hostile aircraft occurred in Ukraine's territorial waters near Zmiinyi Island, in the "Boyko Towers" area.
The occupants' aircraft attempted to attack Ukrainian Security and Defense military vessels there but received a retaliatory strike. Earlier, the Russians spread fake information about the alleged damage and sinking of a Ukrainian patrol boat.
However, according to intelligence data, the Russian missile fell into the water and continued its trajectory toward the cruiser "Moscow," causing no harm to Ukrainian forces.
Following this incident, the aircraft received a retaliatory strike. A missile launched from a Ukrainian patrol boat damaged the Russian plane, and it was immediately forced to leave the scene and head towards the nearest airfield.
What led up to the incident?
On August 22, the Russian Ministry of Defense claimed to have destroyed the fast military boat "Willard Sea Force" with a Ukrainian military landing group on board.
The Russians concocted a story that they destroyed the boat using aviation artillery.
The aggressor country's defense department also released a video of the "attack," showing an unidentified boat, but there were no images of the destruction.
The Russian Ministry of Defense has repeatedly published false information about destroying Ukrainian equipment and soldiers.