Ukrainian military advances up to 1,700 m on southern front in a week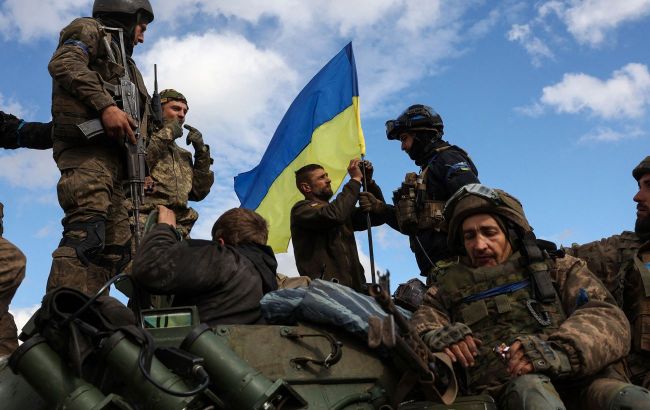 Ukrainian forces made progress to the south and southeast in the Melitopol direction (Getty Images)
Ukrainian forces have made progress to the south and southeast in the Melitopol direction advancing 1,700 meters in a week, as Deputy Director of the Application Planning Department of the Main Administration of the National Guard of Ukraine Colonel Mykola Urshalovych said during a briefing.
Melitopol direction
The units of the 15th Kara-Dag Brigade of the National Guard of Ukraine along with the Armed Forces of Ukraine, continue their offensive operations on the Melitopol direction.
"During the reporting period, assault groups of the brigade, supported by tanks, advanced 1,700 meters to the south and southeast. Our units are advancing under conditions of intense enemy mining and heavy shellings, including 213 shelling from multiple rocket launchers, tanks, and artillery, as well as 6 airstrikes. This is only within the past week," said Urshalovych.
(deepstatemap.live)
At the same time, the Russians conducted counteroffensive actions and attempted to regain the lost positions but were unsuccessful.
Berdiansk direction
The guardsmen continue to hold their positions under constant enemy artillery fire in the Berdiansk direction.
Urshalovych reported that over the past week, the Russians launched approximately 50 artillery strikes against Ukrainian soldiers on this front.
Frontline situation
According to the General Staff, Ukrainian forces continue their offensive operations in the Melitopol, Berdiansk, and Bakhmut directions. They are achieving certain successes and consolidating their positions.
Ukrainian soldiers are also advancing north and south of Bakhmut. The fighting is taking place not in the city itself but on the flanks. The command reported that Ukrainian military forces might encircle Bakhmut tactically, it would allow to control Russian actions in the city.
Meanwhile, the offensive operation is ongoing in the Melitopol and Berdiansk directions.
In the Novodanylivka, Balka Shyroka, Mala Tokmachka, and Novopokrovka directions, the Armed Forces of Ukraine are achieving success and consolidating their positions along the achieved boundaries.