Ukrainian long jumper in Diamond League: fans' support and personal best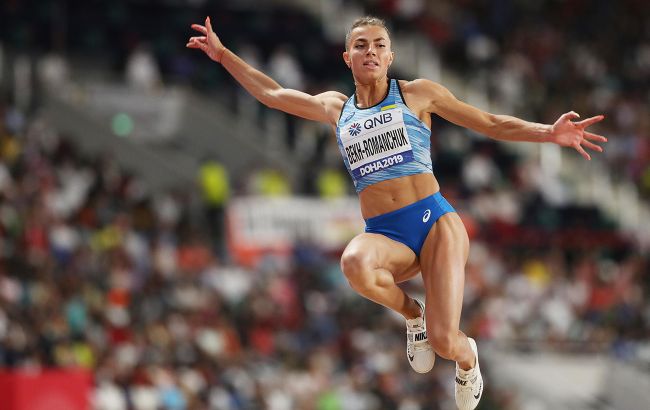 Maryna Bekh-Romanchuk shocked by the atmosphere in Norway (worldathletics.org)
The latest stage of the 2023 season in the Diamond League will be long remembered by Ukrainian athlete Maryna Bekh-Romanchuk. And it's not just about the bronze medal she won, reported "Suspilne".
The 27-year-old Ukrainian long jumper shared her emotions about the support she received from fans in the Norwegian capital, Oslo. In the final attempt of the triple jump, she set a personal season record of 14.75 meters.
"On the last attempt, when I stepped out, the host of the competition shouted 'Glory to Ukraine,' and the whole stadium started applauding and supporting me. It gave me goosebumps. I was so impressed and surprised. The feeling was overwhelming, my heart was racing, shivers ran down my spine. I knew I had to jump, but the emotions were overflowing," Bekh-Romanchuk said.
According to the athlete, she decided to convert the warm atmosphere into a successful jump. After the competition, she said that the support she received in Norway was the best in her whole career. "When I stood there, I just wanted to see the mark at 14.70 meters. That's all I was thinking about," she said.
Maryna Bekh-Romanchuk in the 2023 season

The Ukrainian athlete traditionally competes in the triple jump and long jump. She has won three medals out of five stages in the Diamond League.
She won the silver in the triple jump in the Rabat stage in May. She then secured a bronze medal in the long jump in Florence, Italy. Finally, in Oslo, the Ukrainian athlete took another bronze in the triple jump.
In the 2022 season of the Diamond League, Bekh-Romanchuk won six medals. She triumphed in the long jump competition in Rome. She also won one bronze and four silver medals.
Previously, VadymHuttsait, Minister of Sport, mentioned the number of athletes who fled Ukraine due to the war.