Ukrainian Intelligence discloses number of Russian soldiers in Ukraine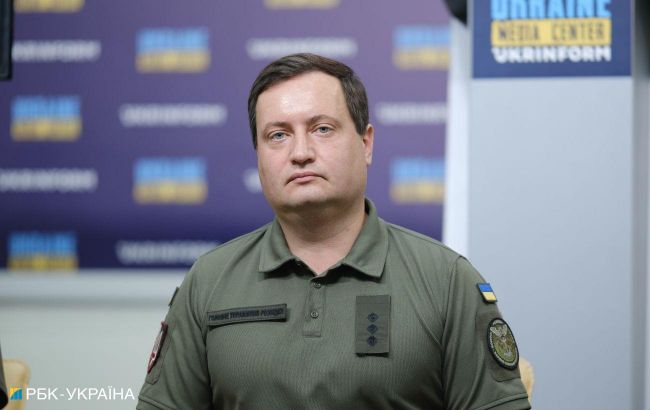 Andrii Yusov, representative of the Defense Intelligence of the Ministry of Defense of Ukraine (Photo: Vitalii Nosach, RBC-Ukraine)
Russians have amassed over 400,000 soldiers on Ukrainian territory. This is enough for operations on specific sections of the front, according to Andrii Yusov, a representative of the Defense Intelligence of the Ministry of Defense of Ukraine.
"The strength is sufficient for separate operations on certain sections of the front. And the group of occupiers in Ukraine on temporarily occupied territories, we remind you, consists of over 400,000 Russian military personnel. Of course, this is a substantial number of personnel," said Yusov.
According to him, there is a significant amount of enemy weaponry on Ukrainian territory. New weapons are being reactivated and supplied to the front lines.
Yusov notes that mobilization is continuing in Russia, and it has been ongoing throughout the summer.
"There is no talk of repeating the scenario that was in February 2022. But in certain areas, yes, the enemy will continue to attempt separate offensive operations," the representative of the Defense Intelligence concluded.
Russian advances on certain fronts
Russian soldiers continue their attempts to occupy Ukrainian territory. Lately, they have been storming the area around Avdiivka. Ukrainian forces are holding their defense.
In light of such advances, the number of losses among the ranks of the Russian army has sharply increased. Recently, the enemy lost over a thousand soldiers in a single day.