Ukrainian found rare coin in a piggy bank and struck it rich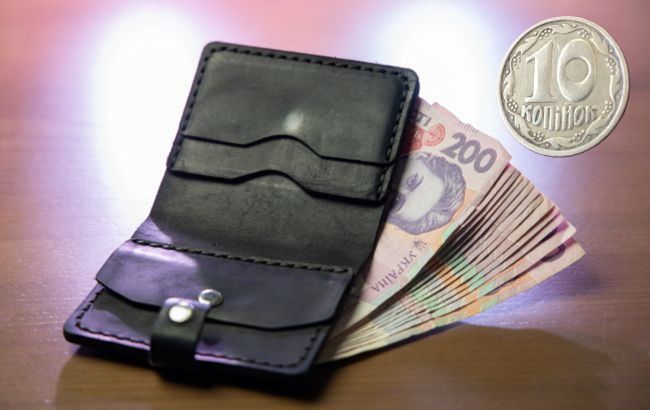 The coin turned out to be extremely rare (collage: RBC Ukraine)
A Ukrainian found a valuable coin in a piggy bank. It might seem that simple 10 kopecks could bring him a huge sum of money. The coin has piqued the interest of numismatists.
What is the value of the 10 kopecks and how much are people willing to pay for such a coin, with a reference to Violity
What is the uniqueness of the coin
A man from Zaporizhia posted the lot. He mentioned that he found the coin in a piggy bank and then lightly cleaned it with a toothbrush and powder. According to the man, it was very dirty, so he decided to "restore" it.
"Here is a rare coin from the piggy bank, if I understood correctly, it is marked 3.11DАm (or 3.21DАm), with a rarity level of 7," the man explained.
The coin is a 10 kopecks 1992 issue (photo: violity.com)
In the comments on the lot, a numismatic expert pointed out that the coin is a variety of 3.12(1)DАm. Its characteristics include a thick central tooth of the trident and a narrow gap on the sixth grain of the ear. However, the most important "highlight" is the number of berries on the clusters.
The coin is referred to as a "six-berried" for a reason. The third and sixth clusters each have exactly six berries, making this lot incredibly rare. Coins like these were put into circulation in very limited quantities.
The coin is a 10 kopecks piece from 1992 (photo: violity.com)
How much does a 10 kopecks coin from 1992 cost
The seller did not set a fixed price. Instead, he initiated an auction, allowing numismatists to increase their bids. Currently, the bids have already reached 15,000 hryvnias.
However, this is not the limit. There are 112 people watching the lot, indicating a strong interest among numismatists. Therefore, the value of the coin the man found in the piggy bank could potentially go even higher.