Ukrainian forces stopped Russian advance on Kupyansk-Lyman eastern front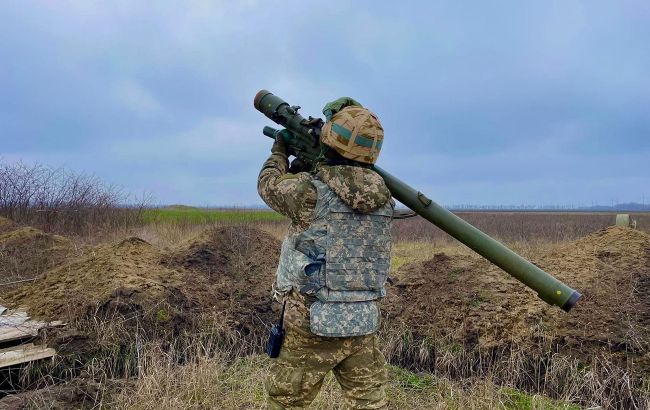 Ukraine's Armed Forces have stopped the Russian troops' advance (facebook)
"Our defense forces have stopped the enemy's advance on the Kupyansk and Lyman directions," she wrote.
Maliar explained to Ukrainian TV that the occupiers have recently deployed reserves to the eastern fronts and strengthened their offensive.
"Just like in the south for defense, they have been accumulating reserves for an offensive in the east, attempting to break through our defense there. Over the past week and a half, we have witnessed intense battles specifically on the Kupyansk and Lyman directions. However, our Armed Forces have stopped the enemy there. As of yesterday and today, there have only been a few clashes, and the enemy has currently ceased its offensive actions," the deputy minister said.
According to her, the Russians have not abandoned their strategic goal of capturing the entire Donetsk and Luhansk regions.
"Of course, strategically, the enemy does not intend to abandon its goal of reaching the borders of Donetsk and Luhansk regions. Undoubtedly, they will continue moving forward. But we can see that their attempts are unsuccessful. They have not been able to advance in the direction of Mariupol and Avdiivka, nor have they made any progress in Kupyansk, Lyman, or Bakhmut," she added.
(screenshot from deepstatemap.live)
Background
Russian occupiers have intensified assaults in the Luhansk region in recent weeks. Ukrainian military forces said that Russians are attempting to break through the defense of the Armed Forces on the Kupyansk-Lyman front. Heavy fighting is taking place in that sector of the front. The occupiers are attacking near the settlement of Bilohorivka in the Luhansk region. However, Ukrainian military forces are holding back the enemy's assaults, inflicting losses of equipment and personnel.