Ukrainian Forces advance on southern flank of Bakhmut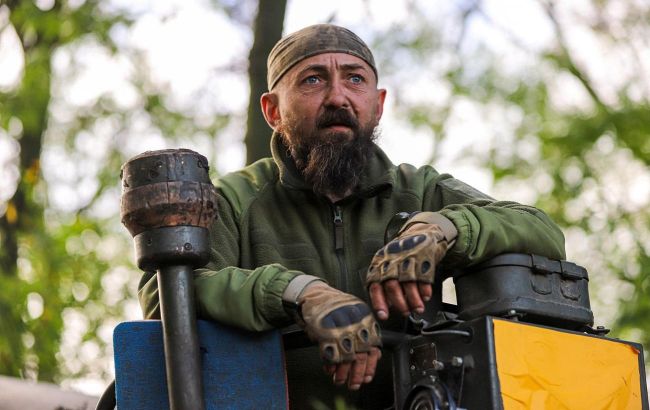 Ukrainian Armed Forces are advancing on the southern flank of Bakhmut (Photo: facebook.com/MinistryofDefenceUA).
Ukrainian soldiers continue their offensive operations and have succeeded in the Bakhmut direction in the past 24 hours, according to the spokesperson of the General Staff of the Armed Forces of Ukraine, Andrii Kovalyov, in an interview with Ukrainian media.
According to him, Ukrainian forces continue their offensive operations in the Melitopol, Berdiansk, and Bakhmut directions. Units of the Ukrainian Armed Forces have achieved certain successes and are consolidating their positions.
Ukrainian soldiers also continue to engage enemy targets with artillery fire and conduct counter-battery operations. In response, the occupiers are offering resistance by deploying reserves of equipment and manpower.
Kovalyov emphasized that the Ukrainian Armed Forces are advancing both north and south of Bakhmut.
"Success has been achieved on the Bila Hora - Andriivka direction and our troops are consolidating their positions on the reached milestones," the spokesperson said.
Photo: deepstatemap.live screenshot
Meanwhile, the representative of the General Staff added that the occupying forces are launching attacks on the Kupiansk, Lyman, Avdiivka, and Marinka directions. Heavy fighting is taking place in these areas, but the Ukrainian Armed Forces are repelling the assaults.
Successes of the Ukrainian Armed Forces near Bakhmut
Ukrainian military continues to press the enemy in the Bakhmut direction. The battles are taking place not within the city itself but on the flanks. The Ukrainian military is advancing and achieving certain successes.
Earlier, the Ukrainian command stated that our defenders could encircle Bakhmut tactically, which would allow for better control over the occupiers' actions in the city.
According to analysts from ISW, the Armed Forces of Ukraine control all the heights around Bakhmut and are conducting attacks on the northern and southern outskirts of the city.