Ukrainian forces eliminate another top Russian general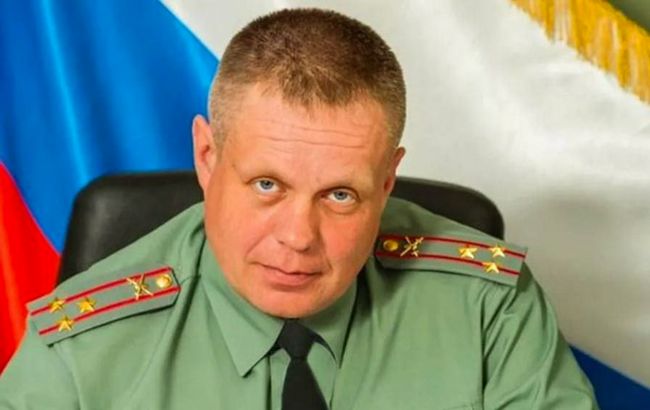 Sergei Goryachev (Russian media)
Ukraine's Armed Forces have eliminated another top Russian general. Major General Sergei Goryachev, Chief of Staff of the 35th Combined Arms Army of the Russian Armed Forces, was reportedly killed on the Zaporizhzhia front, as Russian media "Meduza" claims.
According to media sources, Goryachev died because of a missile attack.
While the Russian Ministry of Defense has not commented on this information, Russian Telegram channels note that he is already the 10th Russian general who has died during the full-scale Russia-Ukraine war. He is also the first Russian general to have died in Ukraine in over a year.
Goryachev led the Russian contingent in Transnistria, commanded a military base in Tajikistan, and a training center in the Russian city of Khabarovsk.
At the start of the invasion, he was the commander of the 5th Tank Brigade of the Russian Army. Just a year after the ongoing full-scale war, he was promoted to Deputy Commander of the 35th Combined Arms Army. Goryachev became a Major General and was also appointed as the Chief of Staff of the army. There is also information that between 2014-2017 Goryachov served in the group of Russian occupation forces in the Donbas region.
Ukraine's forces are currently clarifying information about the general's elimination, as Spokesperson for the Joint Press Center of Defense Forces in the Tavria region Valerii Shershen said to Ukrainian TV.
Russia's losses in the war
During the full-scale invasion of Russia into Ukraine, the Russian army has already lost about 216,650 personnel. In total, Russia's losses in the war exceed its total losses in all armed conflicts since 1945 - after the end of the Second World War. The UK intelligence said that during the military actions in Ukraine, the Russian Armed Forces suffered devastating losses among the middle and junior officer corps.