Ukrainian forces advance up to 7.5 km southward as hot frontline exceeds 1200 km - General Staff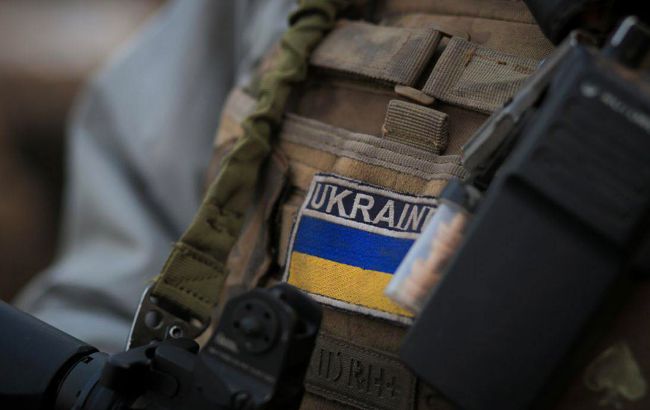 Ukrainian forces advanced up to 7.5 km on the Melitopol and Berdiansk fronts
Ukrainian military forces have advanced up to 7.5 km into Russian defensive positions along the Melitopol and Berdiansk fronts. The hot frontline exceeds 1200 km, as Chief of the Main Operational Directorate of the General Staff of the Armed Forces of Ukraine Oleksiy Hromov said in an interview with Ukrinform.
According to him, during the offensive operation, there have not been significant changes in the operational situation. Russians are still attempting to reach the administrative border of the Donetsk region and maintain control over territories in the Donetsk and Tavriisk operational sectors.
"In the course of the offensive operation in the Donetsk and Tavriisk operational sectors, the most active fronts are Melitopol and Berdiansk, where our units have advanced up to 7.5 km into the enemy's defense," said Hromov.
He added that since the beginning of the offensive operation, the Ukrainian Armed Forces have liberated 9 settlements and regained control over nearly 160 square kilometers of Ukrainian territory.
"Regarding the length of the so-called hot frontline, it currently exceeds 1200 km. However, this refers to the immediate line of contact with the enemy in the Kherson, Zaporizhzhia, Donetsk, Luhansk, and Kharkiv regions, where active combat operations are taking place," he added.
At the same time, the General Staff representative noted that one should not forget about the northern borders with Belarus and the Russian Federation, from where the enemy conducts constant missile and artillery shelling. The activities of sabotage and reconnaissance forces are also observed there, and the threat of military invasion remains.
"It is also important not to forget about the coastal area in the Odesa and Mykolaiv regions, where, despite the reduction of the enemy's naval capabilities, we cannot completely disregard their landing capabilities. Moreover, there is also a border with Transnistria, where the Russian Federation maintains a limited troop presence. Therefore, in general, such a frontline can reach approximately 3800 km," Hromov explained.
Ukraine's counteroffensive
Ukrainian military continues the offensive operations on the Bakhmut, Melitopol, and Berdiansk fronts. They are exerting pressure on the Russians and pushing them out of previously captured positions north and south of Bakhmut. The Ukrainian Armed Forces have also achieved partial success in the Klischiivka area.
Ukrainian troops keep up repelling the invaders' advance in the Lymanske, Avdiivka, and Mariupol directions.
Commander of the Ground Forces of the Ukrainian Armed Forces Oleksandr Syrskyi is confident that Ukrainian troops will be able to liberate Bakhmut during the counteroffensive.