Ukrainian driver of truck died in front of Polish checkpoint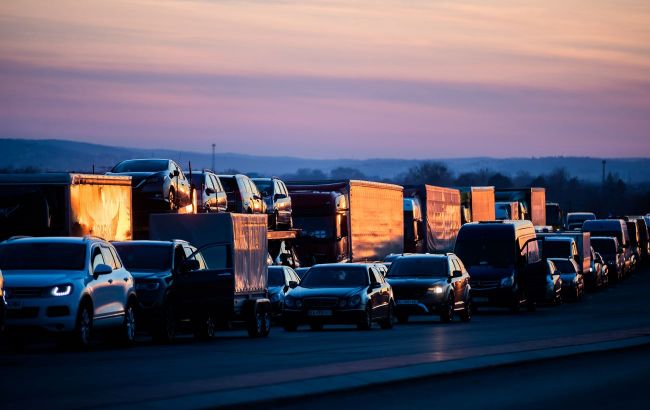 In Poland, a Ukrainian driver died in line at the checkpoint (photo: GettyImages)
A Ukrainian driver, who planned to cross the border, died in his truck near the Dorohusk – Yahodyn checkpoint on November 11. This occurred in the parking lot in the city of Chełm, states Ukraine's Deputy Minister of Infrastructure, Serhiy Derkach.
It is reported that the 54-year-old man arrived at the parking lot in Chełm on November 11 and stayed there waiting to cross the border.
"The final information about the cause of death will be provided by the Polish prosecutor's office after studying all the details, but for now, there is no reason to believe that the death occurred due to unnatural causes," Derkach explained.
Stike on the border with Poland
On November 6, Polish truckers initiated a strike, causing problems with the movement of trucks at the border with Ukraine.
Currently, the capacity is no more than one vehicle for export and import per hour. To end the strike, truckers demand the fulfillment of several conditions.
On the third day of the strike, more than 1700 trucks got stuck at the border with Ukraine.
Today, it became known that Ukraine will hold a meeting with representatives of the Polish government and truckers regarding the unblocking of border checkpoints. The meeting is scheduled for Monday, November 13.