Ukrainian Defense reveals where Russia redeploying troops involved in the Prigozhin uprising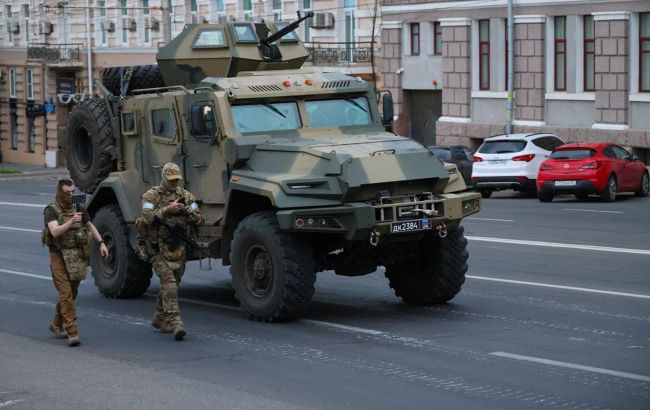 Ukrainian Defense reveals where Russia redeploying troops involved in the Prihozhin uprising (Photo: Russian media)
After the failed coup by Yevgeny Prigozhin, the leader of the Wagner private military company, the military personnel involved in the uprising are once again being redirected to eastern Ukraine.
Deputy Minister of Defense, Hanna Maliar, announced during a telethon, "Based on what we see: during the intensification of events and the political crisis in the Russian Federation, they were gathering forces from the east and attempting to move them to the Moscow region."
According to her, since the events there quickly subsided, they are now returning these forces to the east.
"This is based on the information we have," added Maliar.
Prigozhin's coup attempt
In recent months, Evgeny Prigozhin, the founder of the Wagner PMC, has engaged in an open conflict with Russian Defense Minister Sergei Shoigu. On June 24, the situation escalated further. As a result, Prigozhin declared that he would "march on Moscow" after claiming that Russian forces had allegedly struck his mercenaries' camp in the rear.
After midnight, Prigozhin announced that his forces were moving through the Rostov region, and in the morning, the Wagner mercenaries seized military facilities in Rostov, including the headquarters of the Western Military District of the Russian Federation. Following this, the column of mercenaries set off for Moscow. However, after covering 200 kilometers, Prigozhin declared that he was terminating his campaign.