Ukrainian Carpathians continue to be snowed in, visibility up to 30 m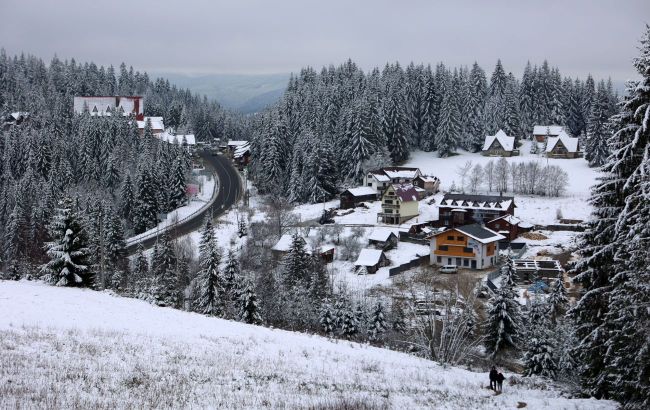 Snow in the Ukrainian Carpathians for the second day in a row (Getty Images)
"As of 8:30 AM on October 17, 2023, the conditions atop Mount Pip Ivan Chornohirskyi are cloudy with thick fog (visibility up to 30 meters), a westward wind at 7 meters per second, and an air temperature of -6°C," the report says.
The Ukrainian Carpathians covered with snow on October 17 (facebook.com/chornogora.rescue112)
The weather in the Carpathians began to change last week. On October 9, a frost swept through the Carpathian region, and on October 10, snowfall was recorded at Mount Pip Ivan Chornohirskyi. Ukrainian mountains were covered in snow once again on October 16.
For reference
Chorna Hora (Black Mountain - ed.), also knows as Pip Ivan Chornohirskyi, is one of the highest peaks in the Chornohora mountain range, ranking as the third-highest peak in Ukraine. It is located at the southeastern end of the range on the border of the Ivano-Frankivsk and Zakarpattia regions, with an elevation of 2020.5 meters.