Ukrainian border guards uncover shocking shipment to U.S.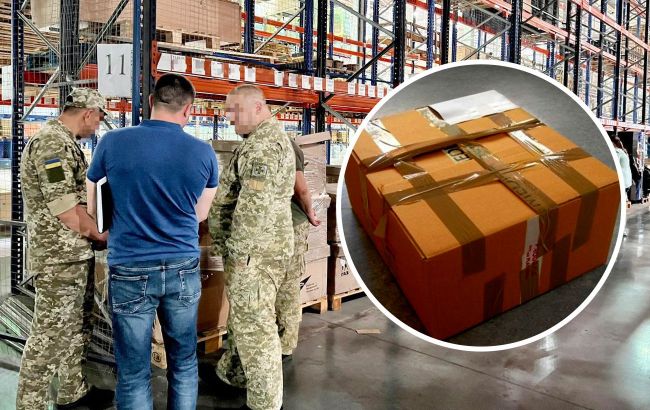 What was planned to be send to the USA (Collage: Styler)
Kyiv customs officers have found an unusual shipment that was supposed to be sent to the USA. While inspecting the shipment, customs officials realized that these exhibits definitely should remain in Ukraine. The contents of the box found at Kyiv сustoms have been disclosed.
What happened at the customs
In a package destined for the USA, customs officers discovered 407-million-year-old stones with imprints of ancient extinct fish. These stones were being illegally attempted to be exported to the USA through international mail.
Customs officials suspected that the four stones they found in the shipment from Kyiv might have ancient origins, so they directed them to the National Museum of Natural History at the National Academy of Sciences of Ukraine for examination.
Experts determined that the stones were slabs of well-known ancient red sandstone with imprints of an extinct armored fish. Two of the specimens contained imprints of the same fish species, Stentiopelta pustulata.
In the shipment to the USA, ancient paleontological treasures were discovered (photo: facebook.com/KYIVcustomsUA).
The third specimen is also a fragment of an ancient armored fish, the species of which is currently being identified. Preliminary information suggests that they were found in the Dniester River basin.
According to the current legislation of Ukraine, the export of cultural and historical treasures abroad requires the appropriate certificate from the Ministry of Culture of Ukraine. Such a document was not provided to the customs officials.
A protocol for violation of customs regulations under Article 473 of the Customs Code of Ukraine was drawn up against the sender, and the paleontological treasures were confiscated.