Ukrainian border guards do not record the construction of a Wagner's base in Belarus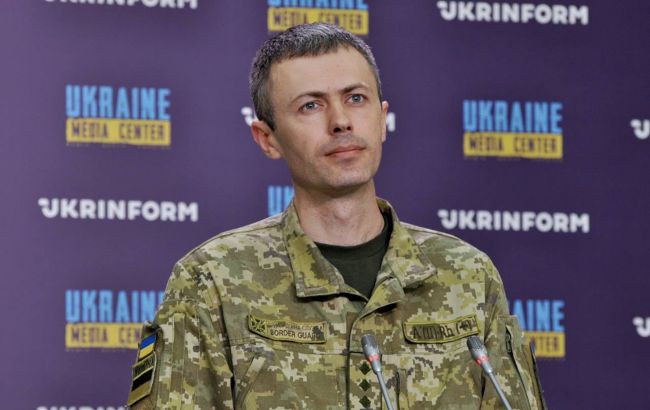 Photo: The spokesperson of the State Border Guard Service of Ukraine, Andriy Demchenko (Org ua)
The spokesperson of the State Border Guard Service of Ukraine, Andriy Demchenko, informed that there are no indications of construction activities for a Wagner mercenaries' base in Belarus at this time, according to Ukrainian Border Service's Telegram channel.
Demchenko mentioned that the possibility cannot be completely ruled out, emphasizing that intelligence agencies, including the Border Service, are actively monitoring the situation in Belarus.
Information regarding Wagner mercenaries' camps in Belarus
Russian media previously reported the alleged initiation of construction for a Wagner mercenaries' camp in the Osipovichi district. Journalists claimed to have received confirmation from a source close to the leadership of the Mogilev region. According to their information, there are supposed to be multiple camps, with one of them covering an area of 24,000 square meters.
However, the publication "Belarusian Hajun" stated that the commencement of construction activities for Wagner mercenaries' camps in Belarus has not been detected thus far.
The founder of the Wagner Group, Yevgeny Prigozhin, landed at a military airfield in Belarus on Tuesday, June 27, following an attempted military coup in Russia. This occurred after Russian President Vladimir Putin offered Wagner mercenaries to sign contracts with the Russian Ministry of Defense or relocate to Belarus.
According to CNN, there are possibilities of Prigozhin facing repercussions in Belarus, while the Institute for the Study of War suggests that Belarus may not provide a reliable refuge for Wagner militants if the Kremlin exerts pressure on Alexander Lukashenko. Therefore, the move to Belarus could potentially become a trap for Yevgeny Prigozhin and his mercenaries.