Ukrainian 'Army of Drones' sent 270 Vampire attack drones to the frontline - Minister of Digital Transformation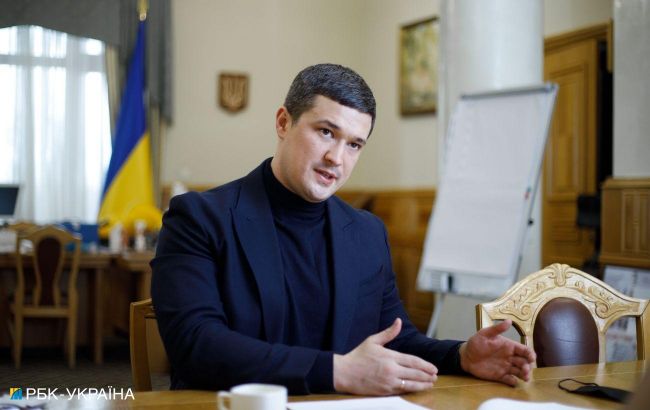 Minister of Digital Transformation of Ukraine, Mykhailo Fedorov (Photo: RBC-Ukraine, Vitalii Nosach)
Over 270 Vampire attack drones produced in Ukraine have been sent to the frontlines by the "Army of Drones" project - a complex program that involves drone procurement, delivery, maintenance, and replacement, as well as pilot training. These copters are capable of carrying up to 15 kg of payload, according to the Minister of Digital Transformation of Ukraine, Mykhailo Fedorov.
He stated that the military would use these drones to target armored vehicles, tanks, enemy defensive structures, fortifications, and ammunition depots.
Each drone has a thermal imaging camera, enabling effective nighttime operations. "The explosive results of the work of these "birds" will soon be seen in the reports of the UAV strike units. The hunting of the Ukrainian Defense Forces against the occupiers will become even more effective," Fedorov added.
Drones on the Frontline
The "Army of Drones" is a joint project involving the General Staff of the Armed Forces of Ukraine, the State Special Communications Service, the Ministry of Digital Transformation, and the Ministry of Defense. In a year, the "Army of Drones" project, funded by UNITED24, has acquired 3,864 drone systems. The total value of the contracts is over 4.3 billion hryvnias.
The Ministry of Digital Transformation aims to scale up the successes of using UAVs on the frontlines and create an "Electronic Warfare Army" and a "Robot Army."
During the full-scale invasion, drone deployment has become one of the most crucial aspects on the frontlines. Ukrainian Defense Minister Oleksii Reznikov stated that the Ukrainian Armed Forces currently possess over 20 new domestically-produced drone models.