Ukrainian Armed Forces liberate Robotyne - Defense Ministry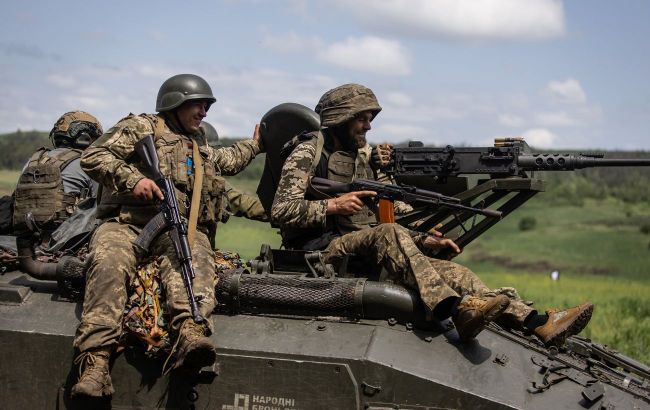 Ukrainian Armed Forces liberate Robotyne (Getty Images)
Ukrainian Armed Forces have liberated the town of Robotyne in the Zaporizhzhia region and are continuing their advance, says the Deputy Minister of Defense Hanna Maliar during a press briefing at the Military Media Center.
Maliar noted that the southern front remains a primary focus for Ukraine's Defense Forces, with the enemy entrenched in defensive positions in the Zaporizhzhia and Kherson regions.
"We are currently conducting offensive operations. As you know, Robotyne has been liberated. Our forces are now moving southeast of Robotyne and further south of Mala Tokmachka," Maliar said.
According to her, these operations are focused on the directions of Novodanylivka - Novoprokopivka and Mala Tokmachka - Ocheretuvate.
"These are the directions where Ukrainian Armed Forces are currently advancing," Maliar said.
Significance of Robotyne
On August 22, it was reported that Ukrainian defenders entered the town of Robotyne in the Zaporizhzhia region and organized the evacuation of civilians.
The following day, Ukrainian defenders raised the Ukrainian flag over the town and posted a corresponding video.
According to military experts, Robotyne represents a major obstacle on the path to the Russians' second line of defense.
The town serves as a key fortified position for the Russian forces between the Ukrainian-controlled Orikhove and the occupied Tokmak, which they have turned into a fortress on the route to another important hub, Melitopol.
For more information on the tactical significance of Robotyne and how the counteroffensive may develop further, please read the RBC-Ukraine article.