Ukrainian Armed Forces hold defense near Avdiivka and storm Russians south of Bakhmut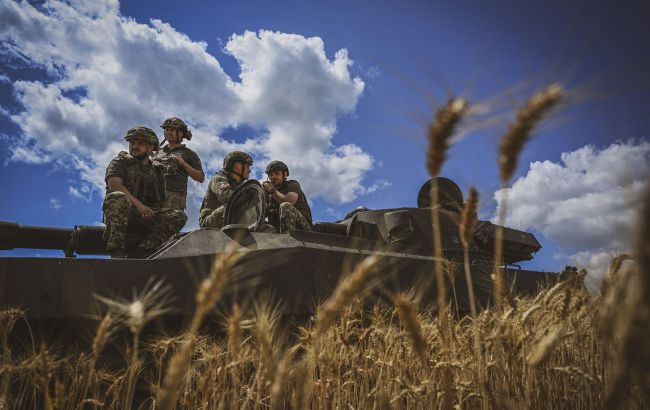 Photo: Ukrainian military (Getty Images)
The Russian occupiers do not stop trying their attempts to surround Avdiivka, but the soldiers of the Armed Forces of Ukraine are firmly holding the defense. Ukrainian fighters are also continuing assault operations south of Bakhmut, according to Andriy Kovalov, spokesperson for the General Staff of the Armed Forces of Ukraine.
According to him, the Defense Forces are continuing the offensive in the Melitopol direction. They are inflicting losses in manpower and equipment on the occupying troops, exhausting the enemy.
Also, in the Bakhmut direction, the Russians unsuccessfully tried to restore the lost position in the Klishchiivka area, where our defenders repelled three enemy attacks.
The Armed Forces of Ukraine, in turn, are continuing their assault south of Bakhmut, Donetsk region. They are inflicting losses on the enemy in terms of manpower and equipment, and are entrenching at the achieved frontiers.
In the Avdiivka direction, the enemy does not stop trying to encircle Avdiivka, but our soldiers are firmly holding the defense, inflicting significant losses on the enemy.
Offensive actions in Avdiivka, Tonenke, and Pervomaiskyi districts of Donetsk region were unsuccessful for the occupiers. Five enemy attacks were repulsed in this direction.
The situation at the front
Based on information from the General Staff on the morning of October 31, Ukrainian troops are continuing to conduct defense in the east and south, offensive operations in the Melitopol and Bakhmut directions. 36 combat clashes took place last day.
In particular, as noted by the Institute for the Study of War, the Armed Forces of Ukraine advanced in the Bakhmut region of the Donetsk region, as well as in the south of the Zaporizhzhia region.
Russia's losses in the war against Ukraine as of Tuesday, October 31, amounted to 870 occupiers, the total number of losses of the Russian army since the beginning of the invasion is 300,810 soldiers. In addition, the Armed Forces destroyed 10 anti-aircraft guns and 25 artillery systems.