Ukrainian Armed Forces eliminated Russian multiple launch rocket system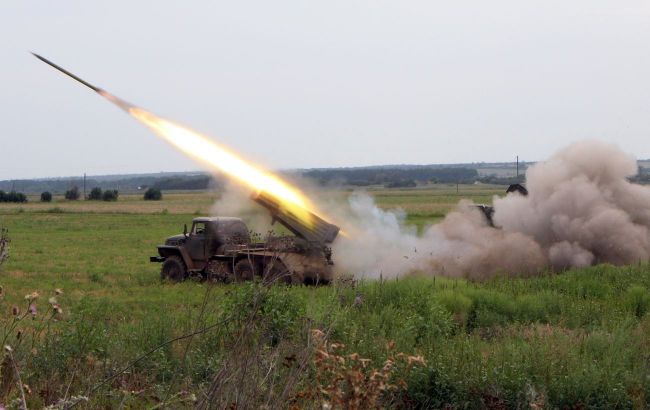 Ukrainian Armed Forces eliminated a Russian MLRS (Multiple Launch Rocket System) (photo: Getty Images)
The Ukrainian Armed Forces are continuing to resist the Russian occupiers. This time, thanks to a successful mission, Ukrainian fighters managed to destroy a Russian MLRS (Multiple Launch Rocket System), according to the Southern Defense Forces of Ukraine.
"Our soldiers unleashed a fiery whirlwind on the Russian Uragan MLRS! It was nothing short of spectacular..." - our soldiers captioned the video.
Offensive by Ukrainian Armed Forces
The Ukrainian Armed Forces continue their offensive operation in the Melitopol direction, conducting offensive (assault) actions in the Bakhmut direction, inflicting losses on the occupying forces in personnel and equipment, and exhausting the enemy along the entire front line.
Just during the last day, on October 14, the Ukrainian military eliminated an additional 880 Russian terrorists.