Ukrainian Armed Forces destroy almost 189 units of Russian equipment in a week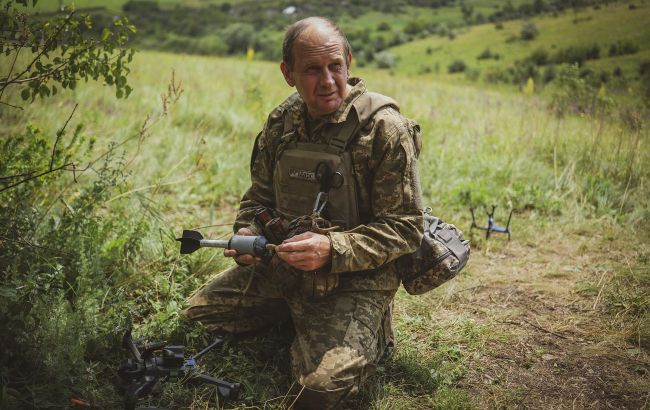 Ukrainian drone operators destroyed 189 units of Russian equipment in a week (Getty Images)
Ukrainian military forces have managed to destroy 189 pieces of Russian occupiers' equipment using drones in just one week, according to Ukraine's Minister of Digital Transformation, Mykhailo Fedorov.
According to the minister, from August 28 to September 4, Ukrainian "Drone Army" operators have eliminated the following:
37 tanks
44 combat armored vehicles
13 self-propelled artillery units
29 cannons
59 trucks/special transport vehicles
1 radio equipment
30 fortified positions
14 ammunition and fuel depots
63 enemy soldiers
4 mortars/ATGMs/machine guns
2 multiple rocket launch systems
Fedorov noted that the total value of all destroyed Russian equipment amounts to millions of dollars.
The Drone Arm
The "Drone Army" is a joint project involving the General Staff of the Armed Forces of Ukraine, the State Special Communications Service, the Ministry of Digital Transformation, and the Ministry of Defense.
Over the course of the "Drone Army" project's first year, 3,864 drone systems were procured using UNITED24 funds. The total value of contracts reached over 4.3 billion Ukrainian hryvnias.
Recently, Fedorov mentioned that within the framework of this initiative, 270 Vampire combat drones, equipped with thermal imagers, have already been sent to the front lines.