Ukrainian Armed Forces could attack Sevastopol with modified Neptune missiles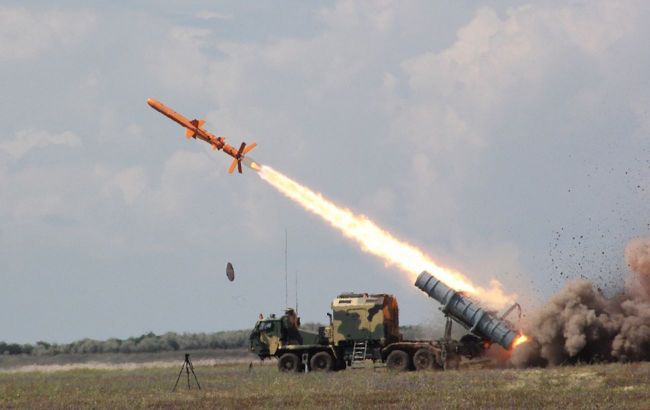 The Ukrainian Armed Forces could attack Sevastopol with a modified Neptune missile (Photo: ArmyInform)
Ukrainian soldiers launched Storm Shadow missiles at the terrorist Black Sea fleet temporarily stationed in the occupied Sevastopol, according to the leading version. At the same time, it could have been modified Neptun missiles, according to Defense Express.
The Drive portal claims that Ukraine could have used modified Neptun missiles to attack Sevastopol, adapted for striking ground targets. Moreover, considering the acknowledgment from the Air Force command, it is possible that the projectiles were also used in an aerial version.
"In any case, making such an assumption would be quite logical, considering the data on the modified Neptun that The Drive has made publicly available. Well, common sense dictates that if Ukraine had already received a couple of dozen such missiles, they could have been used against the enemy," the agency states.
According to open sources, it can be assumed that the number of Storm Shadow and SCALP-EG missiles supplied to Ukraine by the UK and France can be estimated at "several dozen," considering that the military uses them for methodical "processing" of terrorists' logistics.
At the same time, the authors of The Drive make a controversial assumption that the destroyed Minsk ship and the submarine Rostov-on-Don were allegedly hit due to the lack of "camouflage" paint, which is widespread among the vessels of the Russian Black Sea Fleet today.
Defense Express emphasizes that painting the metal on ships does not affect the level of the thermal signature emitted by these targets.
Besides, it is not proven that the guidance systems of modified Neptun missiles or aviation cruise missiles like Storm Shadow are explicitly oriented to the infrared signature of the target.
Night attack on Sevastopol
On September 13, explosions were heard in the temporarily occupied Sevastopol. Later, the Ministry of Defense of terrorist Russia claimed an attack with ten cruise missiles on the ship repair plant named after S. Ordzhonikidze.
Later, it became known about the damage to a large Russian landing ship and the submarine Rostov-on-Don.
More details on the night events in Sevastopol and the ship damage - in the article by RBC-Ukraine titled "Minus two ships? What is known about the powerful attack on Sevastopol."