Ukrainian Armed Forces confuse Russians on left bank of Dnipro - Military expert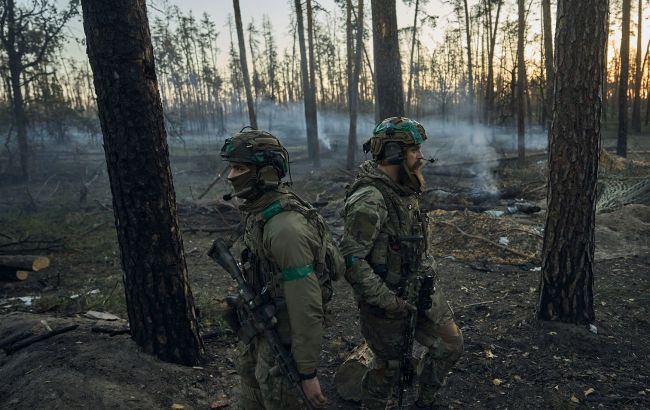 Ukrainian Armed Forces confuse Russians on the left bank of Dnipro (Photo: Getty Images)
Ukrainian military in the Tavria direction have moved in a certain quantity to the left bank but are not moving head-on; instead, they are moving along the river. This way, they complicate the task for the Russians, who cannot fully surround the Ukrainian Armed Forces.
"We're pushing them off balance. They don't know why this foothold is there. But it's there to set up pontoon crossings and transport heavy equipment, enabling attacks from this foothold. They can't know where we do that. It's a very smart tactic," explained military expert Oleksii Hetman.
Frontline situation
According to the General Staff, Ukrainian defense forces continue assault operations south of Bakhmut in the Donetsk region and are conducting an offensive operation in the Melitopol direction. There were 45 combat clashes in the past day.
In particular, the Institute for the Study of War noted that the Ukrainian Armed Forces continued offensive actions in the Bakhmut direction and made progress. The Ukrainian Armed Forces crossed the railway near Andriivka.
Russia's losses in the war in Ukraine as of Wednesday, November 8, amounted to 780 occupiers, with the total number of losses in the Russian army since the beginning of the invasion being 307,640 military personnel. In addition, the Ukrainian Armed Forces "landed" 10 UAVs and destroyed almost 50 units of automotive equipment.