Ukrainian and Israeli Defense Ministers hold first phone call on air defense cooperation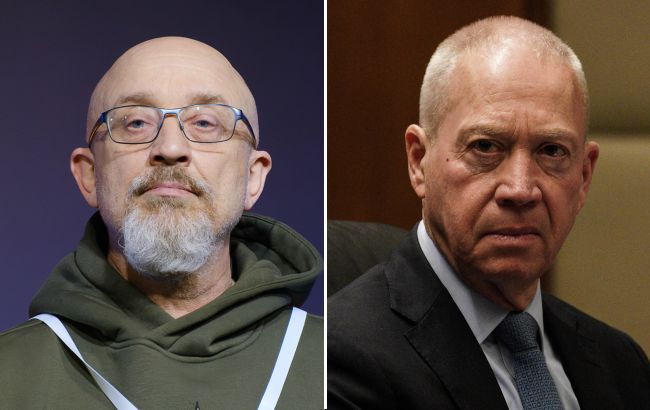 Oleksii Reznikov and Yoav Gallant (RBC-Ukraine collage)
Ukrainian Defense Minister Oleksii Reznikov posted on Twitter about having held his first phone conversation with his Israeli counterpart, Yoav Gallant.
Ukrainian Defense Minister described the conversation as highly productive.
"We discussed the current situation on the ground and the perspectives of a project to protect Ukrainians from aerial threats. Iranian drones pose a security threat to both of our countries. We count on Israel's assistance in countering it," wrote Reznikov.
This was the first conversation between the defense ministers of the two countries. It is worth mentioning that Gallant took charge of Israel's defense establishment five months ago.
Ukraine-Israel cooperation

Israel continues to maintain good relations with both Ukraine and Russia.
Since the start of the full-scale war, Jerusalem has refrained from providing military assistance to Ukraine, only offering humanitarian aid.
However, in early May, Israel sent radars to Ukraine for a new missile threat alert system produced by the Israeli company RADA Electronic Industries.
The Ukrainian side believes that Jerusalem should reconsider its stance on military aid to Ukraine and provide technologies to combat Shahed drones.