Ukrainian Air Forces downed all Russian targets overnight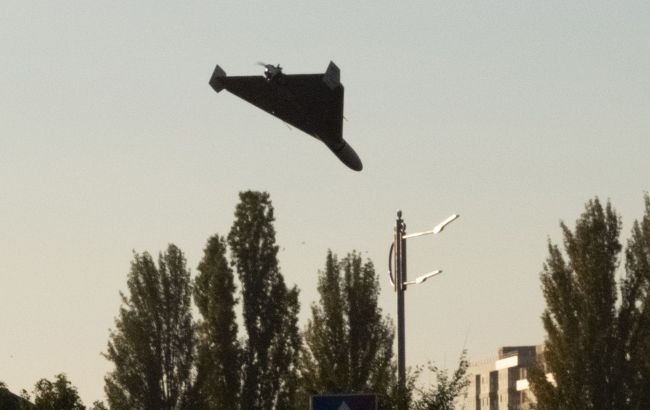 Iranian-produced Shahed-136/131 drone (GettyImages)
Ukraine's Air Defense Forces successfully intercepted and destroyed 4 Kalibr missiles and 4 Shahed UAVs launched by Russians during June 19th attack, as the Ukrainian Air Forces reported.
During the night of June 19, the Russians launched a coordinated assault from the southern and eastern fronts, with four Kalibr cruise missiles and four Iranian-produced Shahed-136/131 attack drones.
The report specifies that all eight air targets were destroyed by air defense in zones under the jurisdiction of the Southern and Eastern Air Commands.
The military said that the launch of the cruise missiles was from a submarine in the Black Sea, while the kamikaze drones were launched from the eastern shore of the Azov Sea.
Colonel Yurii Ihnat, the Spokesperson of the Air Forces Command of the Armed Forces of Ukraine, further detailed certain rotations of ships on combat duty in the south took place. Specifically, the four Kalibr missiles were launched from a submarine that night. He said that this is the maximum number of missiles this particular vessel can carry. "The enemy launched an attack and all of them (missiles) were destroyed by our air defense," Ihnat said. Similarly, he added that around the same time, specifically from approximately 1 am to 3 am in the southern regions, four Shahed-131/136 UAVs were also destroyed.
Tonight attack
Air raid alerts sounded in the southern and eastern regions of Ukraine. Reports of explosions in Odesa and Zaporizhzhia suggested air defense working. The Air Force Command of the Ukrainian Armed Forces reported missile and drone launches targeting Ukraine. Later, it was revealed that the Odesa region was specifically targeted by Kalibr missiles.