Ukrainian Air Forces Command confirms Russia' lack of missiles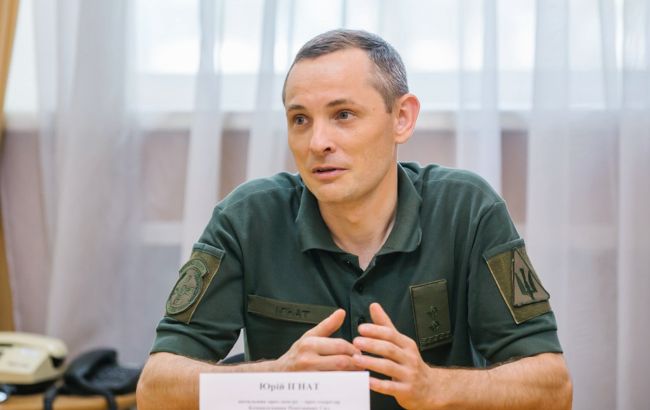 Yurii Ihnat, the Spokesperson of Air Forces Command of the Armed Forces of Ukraine (Photo: mil.in.ua)
In a briefing, Yurii Ihnat, the Spokesperson of the Air Forces Command of the Armed Forces of Ukraine, confirmed that the Russian Federation is facing a lack of missiles. Some of them are hastily marked.
"It is evident that the enemy is experiencing a deficit. The missiles they used in the fall and winter were dated the end of summer. They had tags indicating that they were manufactured right before their usage and fragments' finding. Now, missiles launched in spring, possibly in April or even May are found," Ihnat revealed.
According to the Air Forces Command Spokesperson, some of the missiles were launched without proper markings. However, they were hastily marked by hand afterward, particularly referring to the "Kalibr" missiles.
The good news, as Ihnat explained, is that the enemy is using "off-the-shelf" ammunition. This means that whatever they manufacture is immediately put into action.
"The bad news is that they continue to produce more. This implies they have spare parts, and presumably, the deliveries are ongoing," added the Spokesperson.
How many missiles does Russia have?
According to sources of RBC-Ukraine, as of June 3, the Russians had the following ammunition:
Kalibr - 150 units;
X-101/X-555 - around 90 units;
Iskander-M - around 140 (ballistic missiles);
Iskander-K - 45 units;
Kinzhal - around 80 units;
X-22 - around 180 units.