Ukrainian Air Force showed enemy's Shaheds shoting down at night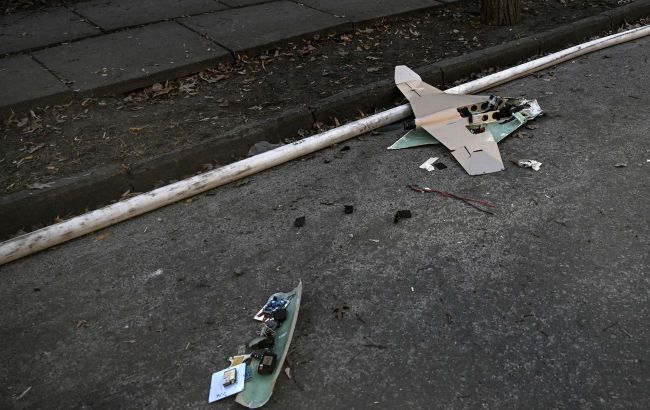 Ukrainian Air Force showed enemy's Shaheds shoting down at night (Photo: Getty Images)
Air Defense Systems Shot Down 16 Kamikaze Drones That Russia Used to Shell Ukraine on the night of Thursday, November 16. The Air Force released footage of the "landing" of enemy targets. The Commander of the Air Force, Mykola Oleshchuk, published the video.
"The video shows the destruction of Shaheds by the units of the air commands South and West," he wrote.
Ukraine shelling
On the night of November 16, Russian terrorists attacked Ukraine with 18 Shahed-type strike UAVs. Air defense systems shot down 16 kamikaze drones. Additionally, it was possible to down a Kh-59 missile. The explosions occurred in the Kharkiv region on this night. The Air Force announced missile danger.
Furthermore, an air alert was declared in Ukraine on the morning of November 16. The threat of missile strikes existed for the Sumy, Chernihiv, and Kyiv regions, including Kyiv. Additionally, the use of ballistic missiles was not ruled out. Air defense systems were operating in the Khmelnytskyi region. Currently, it is known that debris from a downed drone damaged a cargo truck in the Khmelnytskyi region, injuring the driver.