Ukrainian air defense thwarts Russian attack near Odesa with S-300 and Gepard systems: Video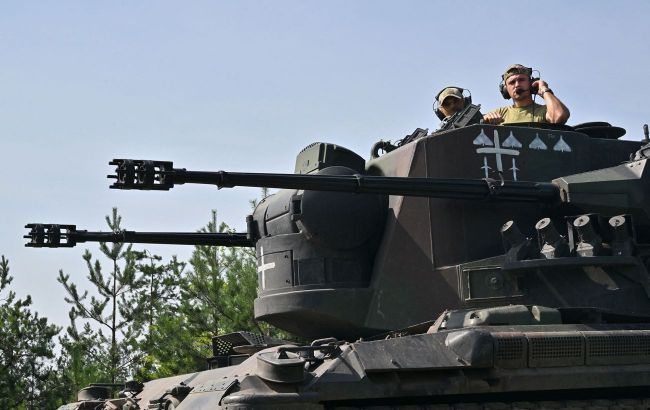 Gepard (Photo: Getty Images)
During the night, Russian forces attacked Odesa and the surrounding region. Hostile drones and rockets were neutralized using Ukrainian S-300 and Gepard systems, according to Lieutenant General Mykola Oleshchuk, the Commander of the Air Force of the Armed Forces of Ukraine.
"The combat operations of the air defense units during the night of August 14, 2023, in the Odesa region," the message reads.
Oleshchuk demonstrated how the S-300 and Gepard systems destroyed enemy targets.
"To victory together!" the commander added.
Combined strikes in Odesa during the night of August 14
Russian forces conducted another aerial attack on Ukraine this night, and alarms were sounded in many regions. The Ukrainian Armed Forces were alerted about the threat of enemy strikes using ballistic missiles and kamikaze drones.
Later, a series of explosions resounded in Odesa. They occurred periodically and continued practically until morning. According to the Odesa Regional State Administration, as reported by them regarding the consequences of the enemy attack, fires broke out due to the falling debris of the downed targets, and three individuals were injured.
More details about the attack by Russian occupants on Odesa during the night of August 14 in RBC-Ukraine material.