Ukraine will not receive F-16s in time for its counteroffensive, NATO Military Committee Chief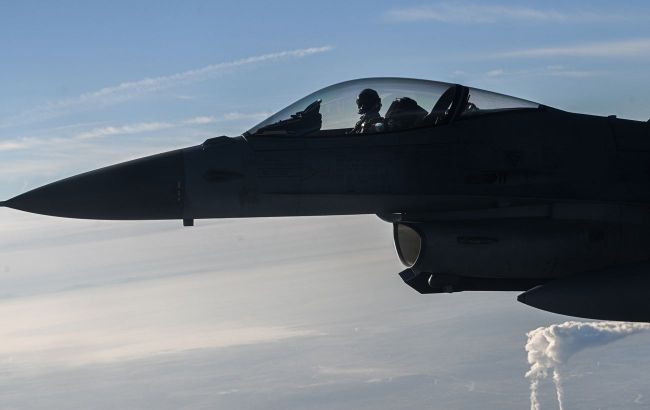 F-16 fighter jets (Getty Images)
The Armed Forces of Ukraine will not receive F-16 aircraft during the counteroffensive, as the issue "will not be solved in the short term", chairman of the Military Committee of NATO admiral Rob Bauer said to LBC.
"The discussion on the fighters is an important one, but it will not be solved in the short term for this counteroffensive," the official said.
According to him, the training of pilots, the preparation of technical personnel, and the provision of logistics capable of supporting these aircraft "will not be available for this counteroffensive."
Bauer noted that the request of Ukraine is "important and understandable," but "we should not mix it with the counteroffensive discussion now."
"I think Ukraine is in an advantage because it has the western weapon systems, it has the better training, and it has, very importantly, the much higher morale and motivation," he said, commenting on the question of whether Ukraine can win the war against Russia without military aircraft.
Aircraft for Ukraine
Previously, Commander-in-Chief of the Ukrainian Armed Forces, Valerii Zaluzhny said that Western partners would never launch an offensive without air superiority. However, Ukraine still has not received modern fighter jets. The first F-16 jets, recently promised to Ukraine, are unlikely to arrive by autumn.
An aircraft coalition was organized by Western allies to provide Ukraine with modern fighter jets, including F-16s. It is led by the Netherlands and Denmark.