Ukraine will not have enough drones even years after the war - Minister of Digital Transformation explains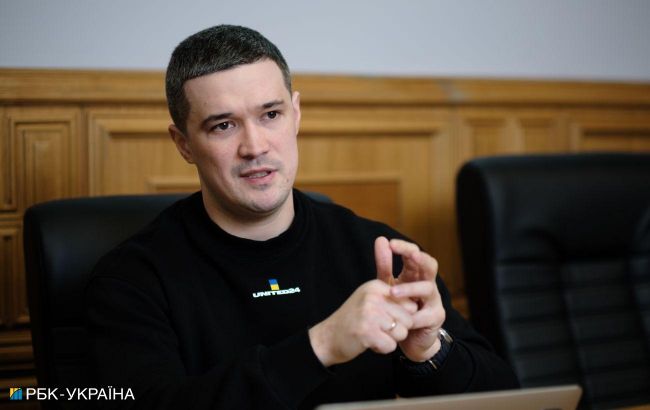 Vice Prime Minister for Innovations, Development of Education, Science & Technologies — Minister of Digital Transformation of Ukraine, Mykhailo Fedorov (Photo: RBC-Ukraine, Vitalii Nosach)
Ukraine will have sufficient drones only when at least 10 years have passed since the return of all temporarily occupied territories, stated Vice Prime Minister for Innovations, Development of Education, Science & Technologies — Minister of Digital Transformation of Ukraine, Mykhailo Fedorov in a comment to RBC-Ukraine.
"There will be enough drones only when Ukraine has been standing on the borders of 1991 for at least ten years. That's why we continue to do everything possible to have more drones on the front," he said.
According to him, with UNITED24 and the state program, most contracted drones, such as Vampir, Kazhan, R-18, and many others, are domestically produced.
Fedorov noted that there are around 200 Ukrainian companies currently manufacturing drones.
Use of drones in the war
In the war against Russia, Ukrainians employ various types of drones, including reconnaissance, bombers, kamikaze drones, and even maritime UAVs.
Drones are used to target Russians, their equipment, ammunition depots, and other vital targets.
Our soldiers utilize drones to strike enemy targets in occupied territories like Crimea and target areas in Russia.
For instance, drones have been launched against the "Moscow City" building, which houses institutions planning Russia's military crimes.
Previously, one of the most significant attacks occurred on the night of July 30. Drones targeted the so-called "government towers," housing the offices of three Russian ministries: the Ministry of Economic Development, Industry and Trade, and Communications.