Ukraine urges Poland to prevent border traffic blockade: Ukrainian Ambassador states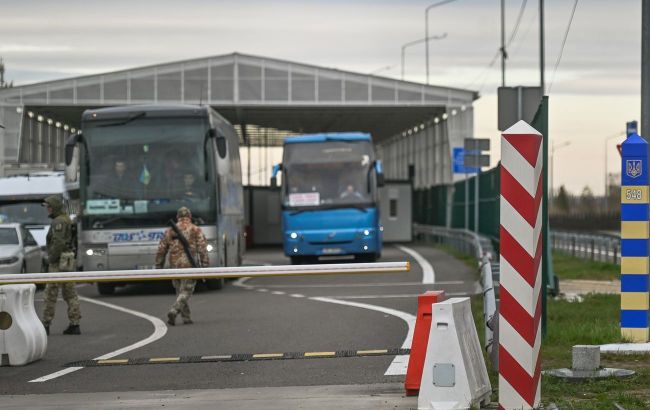 Illustrative photo (Photo: Getty Images)
Ukraine has sent a diplomatic note to Poland, requesting that they prevent Polish carriers from blocking the common border. Such actions could be detrimental to the interests of both countries and negatively impact trade relations, according to Ukraine's Ambassador to Poland, Vasyl Zvarych.
According to him, the blocking of goods transport or any restrictions by Polish carriers can potentially harm the interests of both Ukraine and Poland. Given the ongoing Russian aggression, the workload at border crossings has increased, making such actions by Polish carriers inappropriate.
Zvarych hopes that the Polish authorities will reach an understanding with potential protestors to avoid border blockades.
"Threats from protestors to block traffic at border crossings do not benefit Poland's image, as well as Polish entrepreneurs involved in or intending to participate in Ukraine's reconstruction projects. The Embassy and Consulate General of Ukraine are in constant contact with the Ministry of Infrastructure of Poland, as well as with the Voivodes of Podkarpackie and Lubelskie. Additionally, the Embassy has submitted an official note to the Ministry of Foreign Affairs of Poland, requesting measures to prevent border blockades or traffic restrictions at the Ukrainian-Polish border," he stated.
It's worth noting, according to Andrii Demchenko, the spokesperson for the State Border Guard Service of Ukraine, that Ukrainian citizens may face certain difficulties when crossing the border with Poland after November 3 due to the strike by Polish carriers.
What led to this
Ukraine had discussions with Poland and the EU regarding the implementation of memorandums on the capacity of Ukrainian-Polish border crossing points. Our side received information about the potential blockades at border crossings by Polish carriers and sought to work on joint solutions to increase capacity and ensure stable border operations.
Polish carriers threatened to close all border crossing points with the Ukrainian side due to excessive competition after the liberalization of international transportation between Ukraine and the EU.