Ukraine to receive precision GLSDB bombs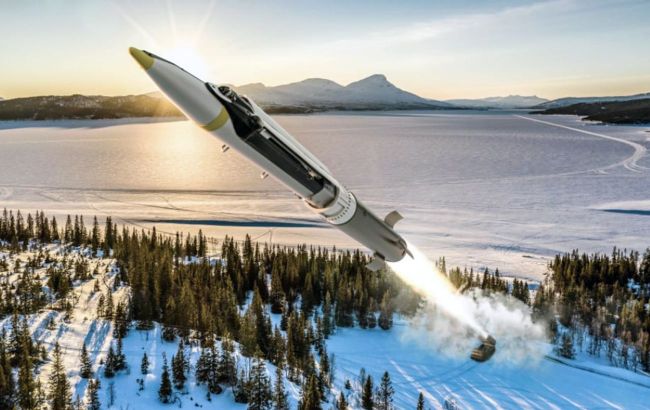 Illustrative photo (Photo: SAAB)
Boeing/Saab is on the path to supplying long-range bombs GLSDB to Ukraine, according to Jim Leary, Senior Director of Boeing's business.
Boeing/Saab is on the path to supply Ukraine with the first Ground-Launched Small Diameter Bombs (GLSDB).
Ukraine's military is also set to receive the corresponding launchers.
No additional information from the bomb manufacturer has been provided.
Previous discussions on GLSDB supply
Ukraine is expected to receive long-range GLSDB bombs no earlier than the fall.
This information was mentioned by Deputy Assistant Secretary of Defense Laura Cooper in Congress on June 22.
Cooper stated that the delays were related to development and production issues.
What's special about GLSDB
The long-range precision-guided bomb is capable of hitting targets at a distance of up to 150 kilometers. It is an experimental hybrid that combines the Small Diameter Bomb GBU-39 with the rocket engine of the M26 rocket.
Bomb characteristics:
Weight: 130 kg
Length: 1800 mm
Range: up to 150 km
Warhead weight: 93 kg
Launch platforms: M270, HIMARS
Background
In February, the U.S. announced a $2.2 billion aid package for Ukraine. Among other items, Ukraine is set to receive long-range GLSDB bombs. However, the Pentagon notes that deploying these missiles in the field will take several months.