Ukraine to receive first batch of Abrams tanks in September: Politico reports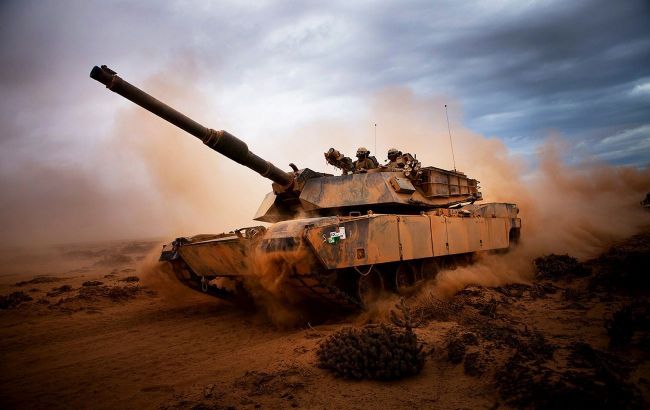 Abrams M1A1 (Photo: Getty Images)
Ukraine is set to receive several American Abrams tanks in mid-September. These are the first ten units out of the promised 31 from the United States, according to an official representative of the Ministry of Defense and another official familiar with the discussions, cited by Politico.
It is noted that a group of Ukrainian servicemen has completed the training program on American M1 Abrams tanks. In total, around 200 Ukrainian military personnel trained on the US Army's training grounds in Germany.
According to Colonel Martin O'Donnell, an official spokesperson, Ukrainian soldiers are working to maintain their tank operating skills at the Grafenwöhr Army Base in Germany until the tanks are combat-ready.
Western officials hope that the arrival of Abrams tanks will provide the Ukrainian Armed Forces with the necessary advantage to break through Russian defensive lines during the counteroffensive.
According to a representative from the Ministry of Defense, the ten tanks are currently undergoing final repairs in Germany. Once everything is ready, they will be sent to Ukraine.
"The U.S. is committed to expedite delivery of the 31 tanks to Ukraine by the fall," stated O'Donnell, refusing to provide specific timelines.
Supply of Abrams tanks to Ukraine
The United States has pledged to transfer 31 Abrams tanks to Ukraine. Initially, Washington announced the transfer of the M1A2 version, but later due to prolonged delivery terms, they decided to provide the M1A1 version.
In March, Pentagon representatives indicated their intention to complete the tank transfer by the fall of 2023. Shortly after, Ukrainian Defense Minister Oleksii Reznikov stated that American Abrams tanks would not be involved in the ongoing counteroffensive by the Ukrainian Armed Forces.
In July, it was reported by sources in the Pentagon that Ukrainian military personnel undergoing training for operating American Abrams tanks at the German base could be combat-ready in a matter of weeks.