Ukraine to confiscate Russian MiG-25 fighter jets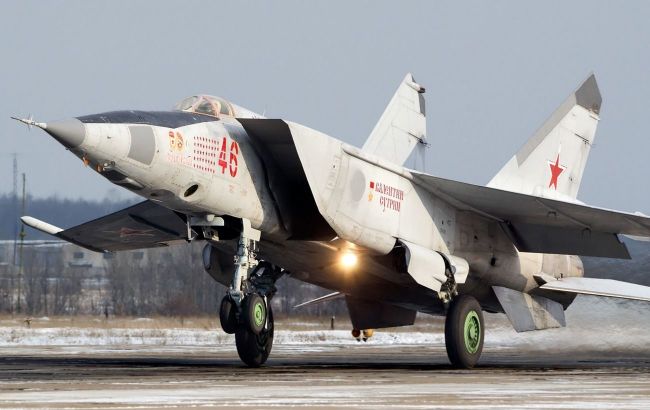 Ukraine to confiscate Russian MiG-25 fighter jets (wikipedia.org)
The Ukrainian government, Cabinet of Ministers, approved the proposal to confiscate MiG-25 jets and other property of Russians in Ukraine, according to the Ministry of Economy.
"The government has approved the draft decree of the President of Ukraine (Volodymyr Zelenskyy) to enforce the decision of the National Security and Defense Council on the forced confiscation of property of the aggressor state and its residents. The draft document provides for the confiscation of more than 800 units of movable property," the statement says.
The following properties will be confiscated:
Approximately 500 railway cars, half-cars, platforms, and tanks.
An oil tanker.
Over 300 cargo and passenger vehicles.
Tanker trucks.
Construction equipment.
Aircraft engines.
"7 MiG-25 aircraft of the Russian Armed Forces in non-working condition will be also confiscated. They will be used as spare parts for Ukrainian combat aircraft," the Ministry of Economy noted.
This decision will come into effect after the corresponding decree by the president.
Arrest of Russian property
Since the beginning of the full-scale invasion, Ukraine has been actively arresting and confiscating Russian property.
Today, on October 6, a court imposed an arrest on corporate rights in Ukraine that belonged to sanctioned Russian oligarchs Mikhail Fridman, Petr Aven, and Andrey Kostin.