Ukraine significantly boosts ammo production, but it's still not enough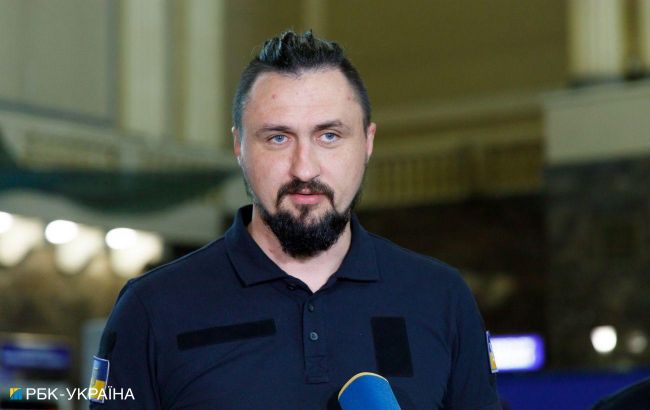 Ukraine's Minister for Strategic Industries, Oleksandr Kamyshin (Vitalii Nosach, RBC-Ukraine)
Ukraine has significantly increased its own ammunition production, but this is insufficient to meet the needs of the soldiers. Therefore, the country is forced to rely on Western weaponry, as Ukraine's Minister for Strategic Industries, Oleksandr Kamyshin, says at a briefing at the NATO-Industry Forum in Stockholm.
Speaking about the domestic production, Kamyshin said, "When it comes to artillery shells, we are now producing far more than last year, but it is still not enough for our needs."
According to him, no matter how much Ukraine produces, the country will still rely on Western weaponry because "we are in one of the largest wars, and the level of weapon usage is tremendous.'
"Speaking of drones, we are already producing them by the thousands. By the end of the year, it will be tens of thousands per month. This is something we have significantly increased much faster than conventional military equipment," he said.
Ammunition for Ukraine
At the end of winter, it became known that Ukrainian forces were facing a shortage of artillery shells. In early May, the EU Council made a decision to provide assistance to Ukraine in the amount of 1 billion euros for joint purchases of ammunition and missiles, with the plan to transfer a million shells to Ukraine. At the end of August, it was reported that the supply of ammunition for Ukraine under the EU project was progressing slowly, with Ukraine receiving fewer than 250,000 shells out of the promised million.
In June 2023, Ukraine produced more mortar and artillery shells than during the entire previous year.
In early October, it was revealed that Rheinmetall had received another order for artillery shells as part of an agreement with the German Bundeswehr. Although the German government is the customer, all the ammunition is intended for Ukraine.