Ukraine's victory to be one of three pillars for new Europe, Foreign Minister believes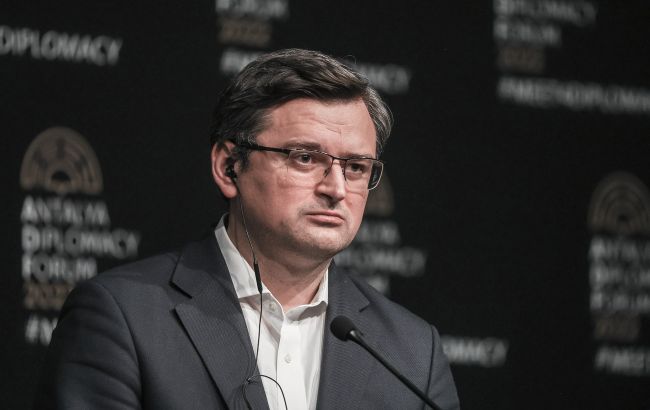 Minister of Foreign Affairs of Ukraine Dmytro Kuleba (GettyImages)
"The full-scale aggression of Russia against Ukraine has shaken Europe and the world. This war will determine the future of Europe and the face of the 21st century. The balance of power will shift, a new security architecture will emerge in Europe, the system of international criminal law will be updated, and the moral foundation of Europe will be strengthened," Kuleba wrote.
He welcomed the transformation of Germany's position over the past year, including a fundamental change in Chancellor Olaf Scholz's policy regarding military support for Ukraine and the acknowledgment by Federal President Frank-Walter Steinmeier of Germany's mistakes in its policy towards Russia.
"Actions should follow changes in attitude. Germany has already taken decisive steps by supporting Ukraine's candidacy for EU membership and supplying Leopard tanks to our country. We are extremely grateful for this support," the minister added.
New Europe emerging on these three pillars
According to Kuleba, Ukraine's victory in the war, its entry into NATO and the EU, and the verdict of a special tribunal for Russia will create a new European reality. He added that the new Europe that will arise on these three pillars will be a continent of peace, relying on strong defense and deterrence, rather than disarmament and appeasement.
Kuleba believes that Europe will be a continent of prosperity, green energy, and justice, where the largest expansionist war of the 21st century not only suffered defeat but also ended with the prosecution and punishment of those responsible.
German mistakes
Kuleba explained that the roots of Russia's genocidal war against Ukraine should be sought in the past, and Putin's Russia did not become an aggressive revanchist regime overnight.
"Nord Stream 2 and other bad decisions, allegedly made for "economic" reasons, continued to feed the Russian monster. Strategic mistakes accumulated over the years until the black morning of February 24, 2022, has come," wrote the minister, adding that this time the world knows for certain that Russian aggression must be defeated, and Ukraine must emerge victorious.