Ukraine's success on the front lines raises cost of war for Putin - Bloomberg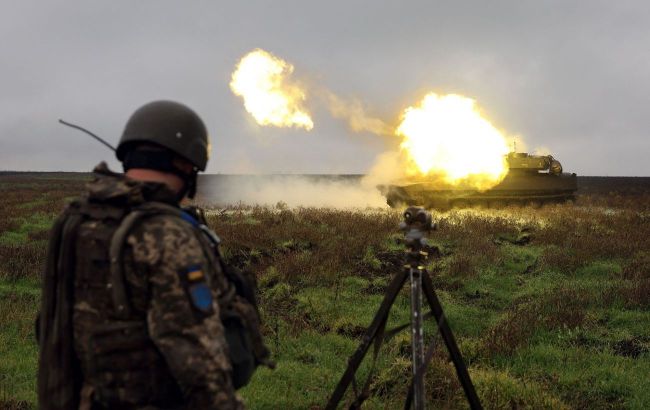 The Ukrainian Armed Forces counteroffensive is succeeding (Photo: Getty Images)
Ukraine steadily progresses on the battlefield, raising the cost of war for Russia. This is happening despite gloomy assessments by some allies of the slow pace of the counteroffensive, according to Bloomberg.
As stated in the publication, after weeks of strikes on fortified Russian frontlines in the occupied east and south, Ukrainian forces may have achieved significant breakthroughs that open the prospect of a faster advance.
Kyiv announced that its troops breached the first line of fortifications in the southern east and aimed to widen the breach, which is part of a strategy to divide Russian forces into two parts by advancing towards the Sea of Azov and cutting off occupied Crimea. Additionally, the Ukrainian Armed Forces continue to move around the city of Bakhmut.
"Russian President Vladimir Putin is also confronting intensifying drone assaults on Moscow and other cities, undermining his claim to be able to secure the country as Ukraine retaliates for the war he started. Putin potentially faces presidential elections in March with his nation's cities under regular attack and his troops in retreat," according to Bloomberg.
Ukraine understands that victories help alleviate war fatigue among allies, on which it relies for arms support. While the Joe Biden administration asserts that the U.S. will support Ukraine as long as needed, there are much more substantial divergences among Republican contenders challenging him for the presidency next year, the publication states.
However, there are many tough battles ahead, and Russian forces, as before, remain well entrenched. Ukraine knows it needs to capture as much territory as possible before the terrain becomes impassable on the eve of the second winter of the war.
As Bloomberg notes, initial expectations for the counteroffensive were high following the supply of billions of dollars worth of weaponry, even though military analysts warned of difficulties. It currently lacks the fireworks of spectacular victories in the Kharkiv region and Kherson achieved last year.
"As Ukraine's battle-hardened troops press their advantage, the weeks ahead will help define whether it's judged a success.
Ukrainian Armed Forces counteroffensive
The Ukrainian Armed Forces' counteroffensive in southern Ukraine began in early June. Since then, approximately ten populated areas have been liberated. In recent days, essential towns, Urozhaine and Robotyne, were also freed.
Ukrainian President Volodymyr Zelenskyy stated that the densely mined front complicates the counteroffensive. "The military reports about this trend: we are constantly moving forward. Yes, gradually, but the direction is right," the president said.