Ukraine's stance: no frozen war with Russia, complete liberation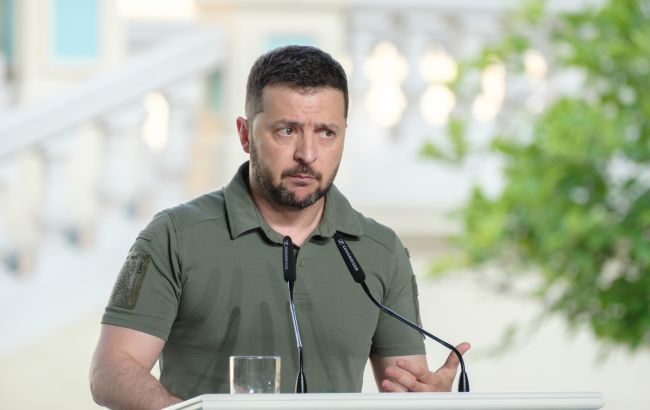 Volodymyr Zelenskyy, President of Ukraine (Vitaliy Nosach, RBC-Ukraine)
Ukraine refuses to accept a frozen war with Russia and demands complete liberation of occupied territories as the only condition for negotiations with the Kremlin, said Ukrainian President Volodymyr Zelenskyy in an interview with BBC.
Responding to questions regarding the endgame of the war, Zelenskyy made clear that "victories on the battlefield are necessary" and that Ukraine would never sit down, whoever was president in Moscow, if Russia remained on Ukraine's territory.
"No matter how far we advance in our counter-offensive, we will not agree to a frozen conflict because that is war, that is a prospectless development for Ukraine," he said.
Negotiations with Russia

Last year, the President of Ukraine made a decision, approved by the National Security and Defense Council, which prohibits any negotiations with the Russian dictator, Vladimir Putin.
The Secretary of the National Security and Defense Council, Oleksiy Danylov, emphasized that the doors for negotiations with Russia are currently closed. He reiterated the simple conditions that Ukraine has set for the resolution of the conflict: the return to the borders of 1991, accountability of Putin and his allies, compensation for damages, and guarantees of security for our country.