Ukraine's spy chief Budanov survives over a dozen assassination attempts: Details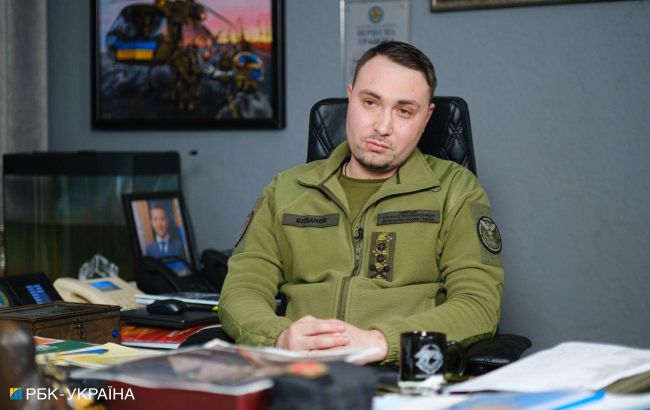 Ukraine's Defense Intelligence chief Kyrylo Budanov (Vitalii Nosach, RBC-Ukraine)
Kyrylo Budanov, Ukraine's Defense Intelligence chief, has survived more than a dozen assassination attempts on his life, as a representative of the intelligence agency Andrii Yusov says in an interview with ISLND TV.
According to Yusov, occupiers have made numerous attempts on Kyrylo Budanov's life over the past few years. One of them was a missile strike on the Defense Intelligence office during a full-scale war.
"In total, more than 10 attempts since 2014... Despite these numerous assassination attempts, the Defense Intelligence of the Ministry of Defense has never ceased its activities, not for a single hour, not for a single minute. Everyone continued to work, even in the agency's permanent location. This applies to both the commander and the entire team," Yusov said.
The intelligence officer notes that Russian propagandists often try to spread lies about Budanov.
"It was very amusing to see later the attempts by Russian propaganda to explain that someone somewhere was receiving medical treatment, there were some consequences, the hairstyle was wrong, and there was something else," he added.
Security Service of Ukraine prevented an assassination attempt on Budanov
In December of last year, the head of the Security Service of Ukraine, Vasyl Maliuk, announced that Russian special services were preparing to eliminate Budanov, and the Minister of Defense, Oleksii Reznikov. Fortunately, the assassination attempt was thwarted.
In August 2022, the Security Service of Ukraine arrested hitmen who were planning to assassinate Reznikov and Budanov. Russian "curators" promised a reward of $100,000 to $150,000 for the murder of each of them.