Ukraine's spy boss says threat of attack at Zaporizhzhia NPP decreases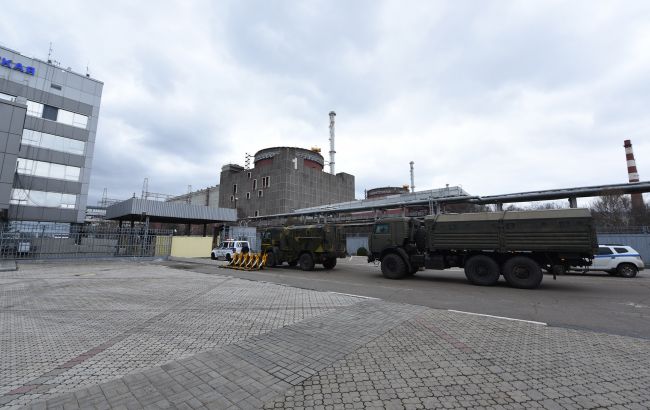 Russian-occupied Zaporizhzhia Nuclear Power Plant (Getty Images)
The threat of a technogenic catastrophe at the Russian-occupied Zaporizhzhia Nuclear Power Plant (NPP) is starting to diminish, as Chief of the Defense Intelligence of Ukraine, Major General Kyrylo Budanov said in an interview with The Times.
Budanov refused to provide details but mentioned that the reduction of the threat is associated with "public and non-public actions in this sphere."
"I believe that the danger of an artificial technogenic catastrophe is quietly decreasing," Budanov said.
The threat of terror attack at Zaporizhzhia NPP
In June, Ukrainian President Volodymyr Zelenskyy announced the Russians intend to carry out a terrorist attack at the Zaporizhzhia NPP, followed by a release of radiation. Furthermore, Budanov reported that the Russians had additionally planted explosives near the cooling pond at the plant.
On June 4th, Russia accused Ukraine of planning to "strike the Zaporizhzhia NPP with drones and missiles."
The International Atomic Energy Agency (IAEA) has requested additional access to the roofs of the reactor buildings at the plant to confirm the absence of mines or explosive devices. New objects have been detected on the roof of the fourth power unit of the Zaporizhzhia NPP.