Ukraine's Ministry of Defense reveals Russian military losses for July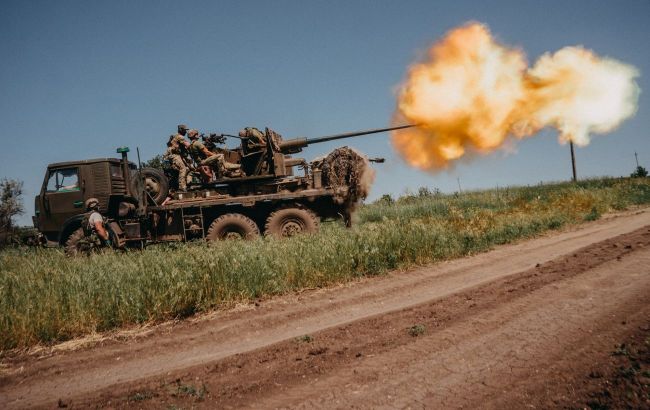 Ukraine's Ministry of Defense reveals Russian military losses for July (Getty Images)
The Ukrainian Armed Forces also managed to destroy a significant amount of Russian military equipment, including:
174 tanks
337 armored fighting vehicles
677 artillery systems
67 MLRS (Multiple Launch Rocket Systems)
73 anti-aircraft missile systems
530 units of automotive equipment
138 units of special equipment.
In addition, Ukrainian forces successfully shot down 3 enemy helicopters, as well as 482 UAVs and 86 cruise missiles.
Frontline situation
According to the General Staff, there were more than 40 combat clashes in the past 24 hours. Ukrainian military forces destroyed an enemy Solntsepyok system and 5 Russian artillery units. The Ukrainian Armed Forces continue to conduct offensive actions in the western part of the Zaporizhzhia region. Specifically, the Russian forces are concerned about their army's ability to defend Urozhaine.