Ukraine's military comments on breakthrough of one of Russia's defensive lines: Not a final victory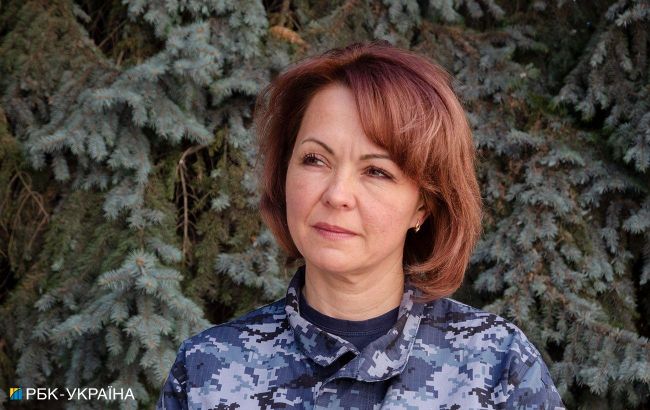 Head of the United Coordinating Press Center of Security and Defense Forces of the South of Ukraine Natalia Humeniuk (Vitalii Nosach, RBC-Ukraine)
The breakthrough of Ukrainian military forces at one of the Russian defensive lines is not a final victory, but the soldiers are prepared for difficulties, as Head of the United Coordinating Press Center of Security and Defense Forces of the South of Ukraine Natalia Humeniuk says to Ukrainian TV.
As Humeniuk explained, after the soldiers dislodge Russians from certain positions, they have a place to retreat and consolidate. Therefore, the counter-battery warfare of the Armed Forces of Ukraine is carried out in several stages:
Forcing Russians out of the closest positions.
Strikes on the enemy's deep rear with the aim of destroying its infrastructure.
"It cannot be said that the passage of the first stage is the greatest victory, and it will be easier from here on. We are prepared for the fact that the subsequent areas will also be difficult," noted Humaniuk.
Breakthrough of one of the Russian defensive lines
According to the Institute for the Study of War (ISW), the Armed Forces have achieved further tactically significant successes in the western part of the Zaporizhzhia region and are likely advancing through a complex series of enemy defensive positions.
According to Humeniuk, during the advance of Ukrainian soldiers, the Russians had no chance to reinforce the defense that had been torn apart. As a result, after some time, it has a 'breakthrough' status.
For more on how events will unfold in the south, read the RBC-Ukraine article.